Apr 17 2015

Weekly Briefing April 13 – April 17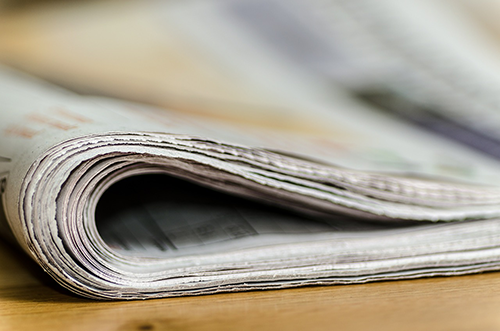 Every week, there are new intersector collaborations surfacing across the United States and new, fascinating research and commentary emerging that provides insight into the intersector — the space where collaboration among government, business, and non-profit sectors enables leaders to share expertise, resources, and authority to address society's most pressing problems. To keep our readers, practitioners and researchers alike, in the know, we compile a weekly briefing that captures these insights, and we publish it here, on our blog, every Friday. If you like this briefing, you should sign up for our newsletter for more in depth coverage of the intersector.
New Survey: Multi-sector Partnerships are Central to a Sustainable Future
Multi-sector partnerships will be "key to advancing sustainability, with with major roles for multi-national corporations, non-profits, governments, and multilateral organizations," according to new research from SustainAbility and GlobeScan that surveyed more than 500 sustainability experts. "Overwhelmingly, respondents said 'multi-actor, systems-based partnerships' will be the way to solve our problems. These kinds of partnerships, which are characterized by broad bases of support that attempt to create wholesale shifts in the underlying systems, are viewed as more effective than when governments simply collaborate with each other, businesses partner with themselves, or even when non-profits and businesses join together. They are also viewed as more effective than the independent efforts led by think tanks and forums as well."
The Role of Government in Creating Shared Value
We were excited to come across this recent video post from the Shared Value Initiative on "the important role the public sector has to play in creating shared value." In the video, (which is part of the series Leading Shared Value, which spotlights the presenters at the Shared Value Leadership Summit) Elizabeth Littlefield, President and CEO of the Overseas Private Investment Corporation (OPIC), discusses "how development financial institutions demonstrate just how effectively the public and private sectors can work together."
Some catalyzing technologies on the government horizon
This recent piece from The Hill argues that collaboration has emerged as a "driving factor" in how government agencies are poised to change. "We have entered a new technological era in commerce, and it has also arrived in government. There are a variety of tech verticals to watch in the coming transformation, including 1) data science, 2) digital transformation, 3) the Internet of Things, 4) 3-D printing, and 5) cybersecurity. Collaboration, agility, innovation, and engagement have emerged as driving factors for agency performance, and progress will be determined by combining these factors with adoption and integration of new technologies and services."
White House CTO: Government Needs Tech Industry to Show Up
Wish we could have been there for Megan Smith's recent speech delivered at the Building the Business of Civic Tech conference in NYC. Smith makes some interested observations (and compelling arguments) about tech in the public and private sectors.
HRSA Evaluation of Text4baby Finds Program Successes
Great to see that a recent study about the success of the Text4baby program credits success to the cross-sector partnerships that are key to the initiatve: "The report also examines the public-private partnership supporting Text4baby, which has grown to more than 1,200 organizations across the country. Stakeholders felt this model 'facilitated a faster implementation timeline.' Further, 'federal government partners considered the public-private partnership model 'unique,' 'a model for how we should increasingly be doing our work,' and 'absolutely critical to the success of the program.'"
Announcing #NewUrbanPractice: A Living Cities Perspective in 2014
We're spending some reading time this week catching up on Living Cities' recently-released annual report (in the form of a very cool, interactive website).
Communicating research: Build a unicorn, don't look for one
We love this piece from Urban Institute about its commitment to "effectively and strategically visualize data and visually communicate research to a broader audience." The organization's efforts  to build among its staff "unicorns" — the folks who understand statistics, design, and programming — is inspiring for all of us interested in applied research.