Oct 15 2014

Universities and Non-Profits Collaborate to Reduce Recidivism in the U.S.
Correctional education programs provide incarcerated individuals with the skills and knowledge essential to their futures. Investing in these education programs helps released prisoners get back on their feet – and stay on their feet – when they return to communities across the country. – Arne Duncan, U.S. Secretary of Education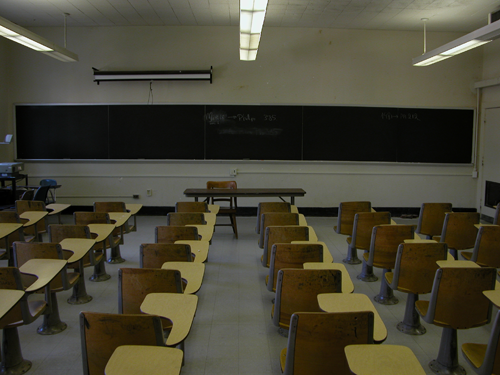 Recidivism is a serious problem in the United States. The Bureau of Justice estimates that there are approximately 2.3 million people currently incarcerated – that's one out of every hundred adults. Of the 700,000 inmates who are released each year, 40 percent will be re-incarcerated within the next three years. To combat this cycle, colleges, universities, and non-profit organizations are collaborating in state prisons across the country to offer higher education to incarcerated individuals – a proven method of decreasing the country's high rate of incarceration by lowering the chances of recidivism.
A comprehensive 2013 report conducted by the RAND Corporation and funded by the U.S. Department of Justice showed that prisoners who participated in education programs have a 43 percent lower chance of recidivating than those who did not. In turn, the cost of the U.S. Correctional System on taxpayers – averaging $29,000 per prisoner per year – is significantly reduced. Following the Violent Crime Control and Law Enforcement Act of 1994, which barred prisoners from receiving Pell grants, higher education institutions increasingly developed their own programs to foster educational development, critical thinking, and job preparedness for inmates in correctional facilities.
The Bard Prison Initiative (BPI) is an inspiring example of this resourcefulness. Created as a Bard College student organization in 1999 to bring tutors to local prisons, BPI is now an academic program that brings a liberal arts education to prisoners in five of New York's correctional facilities. In the past year, Bard granted 275 degrees to prison inmates and enrolled more than 500. Overall, fewer than 4 percent of formally incarcerated BPI students have returned to prison.
BPI's success led to the creation of the Consortium for the Liberal Arts in Prison, which unites and supports higher education programs across the country. The Consortium includes Wesleyan University in Connecticut, Notre Dame in Indiana, Grinnell College in Iowa, Goucher College in Maryland, and Holy Cross College in Indiana. The Consortium is expected to expand to ten more states within the next five years.
Non-profit organizations play an integral role in producing higher education opportunities in state prisons. BPI and the Consortium have received generous financial support from George Soros' Open Society Foundations. The Consortium's other academic institutions have also been awarded sizeable grants from non-profit organizations. Wesleyan University's Center for Prison Education (CPE), for example, received $300,000 from the Ford Foundation earlier this year. The grant funds classes taught at the Cheshire and York Correctional Institutions as well as CPE's re-entry services, which aid in the continuation of inmates' college education after their release.
These universities and non-profit organizations have stepped in to fill a gap created by disinvestment on the part of the U.S. government. The "Specter Funds," named after the late prison education advocate Senator Arlen Specter, have not been renewed by Congress in the past three years, thus eliminating grants that helped underwrite postsecondary education programs for inmates.
Higher education in prisons produces long-lasting results for recidivist-prone inmates and an overpopulated correctional system, but there is much more work to be done. There are states such as Arizona and Oklahoma that do not have college prison programs whatsoever. Moreover, these states tend to have a higher number of prisoners per state population. The intersector collaboration between academic institutions and non-profit organizations within correctional facilities has been able to break the cycle of incarceration for prisoners and thus indirectly support safer communities overall.