Apr 20 2015

Twenty-five jurisdictions join forces across sectors to encourage development of health-related app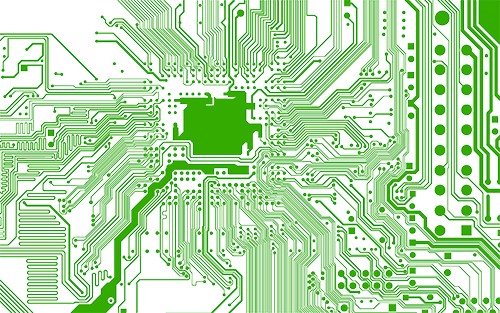 Local governments across the United States are finding ways to partner with business and civic organizations to collaboratively design and deploy technological innovations that improve community wellbeing at little to no cost to city and state budgets. The Multi-City Innovation Campaign (MCIC) is a intersector partnership among local governments from across the country, a flagship accelerator, and several non-profit organizations that work to improve the use of technology for the public good. MCIC recently launched its second annual competition, which serves as a pipeline for civic tech innovation in government. It offers an opportunity for developers to design health-related apps that address varying public health issues such as improving the use of bike lanes, lowering gas emissions that exacerbate respiratory disease, and increasing the accessibility to health services.
The idea to launch MCIC emerged from civic tech leaders' interest in improving traditional hackathons, which are gatherings of developers and tech-minded individuals during which they work together, over a finite period of time, to design programs for various purposes. They wanted to ensure the ideas that emerged from traditional hackathons did not lose momentum due to a lack of financial or administrative support. The 2014 winner was the enabledcity.org team, which developed a crowdsource map to track wheelchair compliant buildings.
Building upon the success of its inaugural 2014 campaign, MCIC added twenty-one jurisdictions to the founding cities of Nashville, TN, Boston, Raleigh, NC, and Palo Alto, CA. These twenty-five cities, states, and counties are working in partnership with Jumpstart Foundry, one of the leading accelerator program based in Nashville. Together they pledged $220,000 to seed civic health apps for use by residents. Jumpstart Foundry will allow one of the finalists to compete for a spot on their 14-week start-up program. Additionally, Socrata, ESRI, Code for America, and the National League of Cities have pledged support by disseminating MCIC through their networks and platforms. To participate, municipalities have to pay a fee of $5,000, an amount that is intended to accommodate cities and regions that vary in size and population density. Each region will also independently award $5,000 for winning submissions deployed in their area. Following a April 10 submission deadline, finalists will be announced on April 23 and demo their latest prototypes on June 6. The winning apps and ideas will be announced on on June 22 with deployment in cities beginning in July.
Intersector collaborations like MCIC serve as mechanisms to scale up promising ideas into sustainable solutions. They diversify the revenue sources that support entrepreneurial tech ideas and incentivize potential government entrepreneurs. Initiatives like these provide an arena where ideas can flourish without much cost to governments. Given the growing interest, more and more cities are hoping to serve as playgrounds for innovative ideas, and intersector collaborations are proving to be a low-cost partnership option that leverage citizen-based technology ideas to improve community wellbeing.