Apr 24 2015

The future of civic technology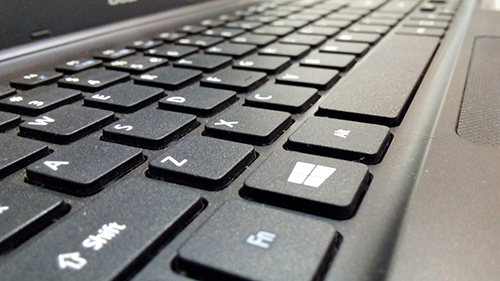 By Hollie Russon Gilman, Civic Innovation Fellow at the New America Foundation
There are many conversations concerning "civic technology," or "civic tech" and the opportunities for leveraging digital tools to benefit the public. The $6 billion civic technology is just a piece of the $25.5 billion that government spends on external information technology (IT). Government investments in civic technology can spur powerful partnerships that foster public sector innovation.
There is debate about its precise definition including who is even involved in civic tech. For instance, does it include governments seeking to modernize their systems or people sharing resources better? Is it about efficacy or effectiveness? Should the emphasis be on people or politics? Perhaps a definition can be expansive enough to include a variety of actors and activities.
Improving Democratic Relationships
One aspect of civic tech includes the use of technology by governments to deepen the democratic relationship between citizens and their state. This is a hardly a new endeavor. I have previously written about citizens engaging directly in governance. This idea is as old as the republic itself. In fact, the quest for government to leverage technology in these efforts is far from new.
Even though governments have worked for decades to further these goals, unfortunately still too few people know or understand these efforts. In 1982, the Massachusetts Technology Collaborative was founded as the Massachusetts Technology Park Corporation. Recognizing the important role of innovation in growing the economy, its goal was "to advance the growth of the technology sector of the state's economy."
Beyond Open Data
Since then, they have worked hard to encourage the state government to make data open and have promoted partnerships between state agencies. Part of this requires working on key issue areas, such as education and energy, and engaging stakeholders who are not aware of these efforts. Thus, moving from simply releasing data sets, but also working to democratize access to the tools and computing power to use such tools.
One such initiative was the Mass EduData Challenge. A goal is to engage people who are typically disconnected from "data" to create their own framework to analyze and understand data. During this six-week challenge, teams worked together to find creative uses for the data. The challenge attracted people with diverse backgrounds – from professional developers to high school students who each made valuable contributions to the conversation. Interactive and fun initiatives like this challenge help build civic involvement with government, encourage experimentation, and collaboration within governments.
The story of Mass Tech's Innovation Institute suggests that the divide between "government" and "civil society" is smaller than some expect. The two groups rely on each other to promote more efficacious and equitable governance. Educating more people about the innovative work of government can build stronger, more resilient systems while also fostering more trust in governance institution.
This article originally appeared in Brookings and is republished here with permission.
---
Hollie Russon Gilman is a Civic Innovation Fellow at the New America Foundation. She teaches a class on Technology and the Future of Governance and Public Policy at Columbia University's School of International and Public Affairs (Spring 2015).