Nov 12 2014

Texas Veterans Initiative, a cross-sector collaboration

Editor's Note: This Intersector Project post was originally published in the November 18 issue of PA TIMES online, a publication of the American Society for for Public Administration (ASPA).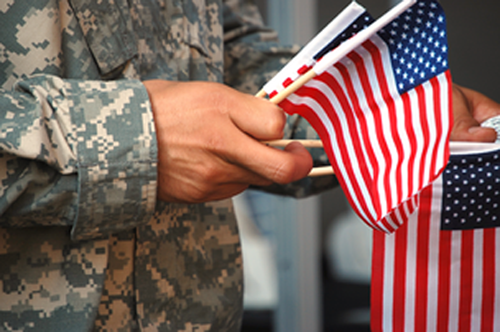 Last spring, the Meadows Mental Health Policy Institute opened its doors in Texas. A non-profit dedicated to providing "high quality, nonpartisan, and objective policy research and development to improve mental health services in Texas," MMHPI is in a unique position to provide services to those who need it most.
This week, MMHPI joined with the Texas Health and Human Services Commission to launch a new public-private partnership — The Texas Veterans Initiative.
"The Texas Veterans Initiative is designed to efficiently use state and local resources by identifying and filling gaps in services communities currently provide to veterans," said Tom Luce, MMHPI's CEO. "It is our goal to identify and evaluate promising practices in veterans' mental health, and scale programs that work across the state."
The Initiative will utilize more than $1 million in state funding and matching private donations to  work with local communities to create new solutions to address the health of veterans and their families. Funding will be awarded to regional collaborations. Lieutenant Governor David Dewhurst, a veteran of the U.S. Air Force, recognized that the partnership is an "innovative approach" to better serve veteran communities.
Applications for funding will be developed by community organizations and funding partners and thoroughly reviewed by a cross-sector panel of Texas veterans, state and community leaders, and mental health experts. The MMHPI will evaluate the outcomes of projects funded by the initiative and provide technical support and operational oversight to the program.
In creating innovative approaches to helping Veterans, cross-sector collaboration plays an important role. In our case study "Connecting Veterans to Resources in the Central Savannah River Area," the Augusta Warrior Project worked with local veteran support organizations to make sure perceived "gaps" in veteran care were addressed by the community.  Working in collaboration with public and private partnersallowed AWP to build a new Veterans Center at the University of South Carolina at Aiken, providing a centralized location for veteran support.
Presidio Cross-Sector Leadership Fellow Devin Holmes, Chairman and CEO of Warrior Gateway, likewise knows the role cross-sector partnerships play in connecting veterans and military families with their communities. The Fellowship notes that Devin's "focus on building innovative technology solutions and strengthening public-private partnerships to ensure veterans and their families have easy access to the resources within the community earned him a 2011 Federal – 100 award and a 2012 ComputerWorld Honors Laureate award." His work ensures that non-profit organizations like Warrior Gateway use technology infrastructure to achieve lasting impact in their communities.
More information about the Texas Veterans Initiative can be found at: texasstateofmind.org/texasveteransinitiative.
More information about AWP can be found at: augustawarriorproject.org.
More information about Warrior Gateway can be found at: warriorgateway.org.