May 06 2016

Telling the story of your partnership: Lessons from the 5 in 1 Collaborative in Milwaukee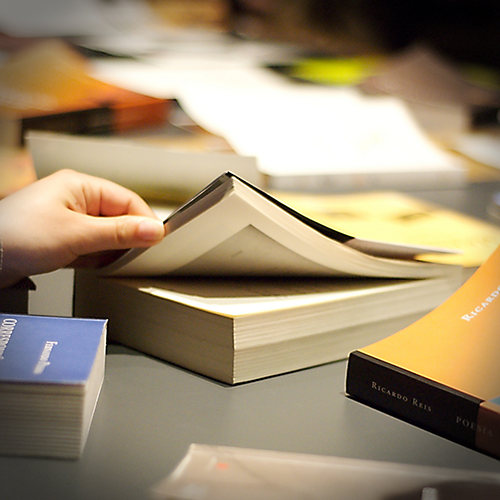 Often operating with limited resources and occupied with the complex work of achieving results through cross-sector collaboration, partners sometimes forget a crucial component — telling the story of their partnership. Documenting and sharing the collaboration's work, whether the collaboration is still in progress or complete, creates transparency, enables partners to communicate the value and legitimacy of cross-sector collaboration, and allows others to learn from, and potentially replicate, collaborative  initiatives.
An ongoing collective impact initiative in Milwaukee that relies on cross-sector collaboration is illustrating the value of telling its story with the release of a new report. "School Improvement Innovation and Collaboration" tells the story of the 5 in 1 Collaborative, whose work is having a positive impact on academics and school climate at Dr. George Washington Carver Academy for Mathematics and Science.
The 5 in 1 Collaborative is a partnership of Milwaukee Public Schools, Schools That Can Milwaukee, City Year Milwaukee, Teach for America-Milwaukee, and Northwestern Mutual whose aim is to collectively improve Carver Elementary School by thoughtfully changing the way they partner with the school and each other. In forming the collaboration, partners set out to rethink their traditional roles and go beyond simply coordinating efforts to developing shared strategies.
The report details  the results of the two-year effort focused on instruction and learning, culture and climate, family engagement, and school leadership effectiveness:
The school saw a decrease in its suspension rate from 41 percent in 2013-14 to 32 percent in 2014-15.
Math and reading performance is steadily improving, with an increasing number of students meeting the school district's benchmark for closing the achievement gap.
Students made even greater gains in their second year of exposure to 5 in 1 Collaborative programs than in their first year.

"The transformation at Carver has truly been remarkable," said Carver Principal Janel Hawkins. "Every day we find ourselves using lessons learned from this experience to continue to push academic performance forward."
The report highlights the successes of the collaboration, as well as areas where it has fallen short of its goals — increasing attendance rates for example. The report also explains key design features of the collaboration, such as its governance structure, data sharing activities, and collaboration management. One helpful example is the description of how each partner focuses on contributing to the collaboration via its unique resources and assets. According to this press release, these included:
Northwestern Mutual Foundation initiated the project to identify a new model of school-community partnership to improve outcomes, funded the project, and was a vital strategic partner.
City Year Milwaukee AmeriCorps members provided individual, small group, and school-wide interventions, as well as academic supports in key subjects including math and reading.
Schools That Can Milwaukee provided Principal Janel Hawkins and her leadership team with weekly leadership coaching, data analysis and goal-setting support, monthly professional development with other school leaders across the city, and visits to schools of excellence in other cities.
Teach for America-Milwaukee contributed 10 diverse and talented teachers, supported by TFA Managers of Teacher Leadership Development.
A team of evaluators from the University of Wisconsin-Milwaukee School of Education served as collaborative partners and evaluators focused on the collective impact framework that guided the collaborative.

When collaboration partners openly and accurately share their experiences among each other and with external parties, they create learning opportunities for others, which may influence interest in and effectiveness of future intersector efforts.
For further guidance on telling the story of a cross-sector collaboration, we suggest that partners reflect on these questions:
How will we tell our story in a way that is helpful to future collaborations? What do we think is the most important information to share?
How will we communicate our challenges or failures?
How will we tell our story if partners disagree on whether the collaboration was successful?
To whom will we tell our story? Who is/are our intended audience(s)?
What are the different ways we want to consider telling our story, and which format makes sense for us?
When will we tell our story? Throughout the course of the collaboration? Upon its completion? At certain intervals?

For additional guidance, see these resources:
"Talking the Walk" from The Partnering Initiative
Especially see these detailed exercises: Tool 1: Preparation Activities, Communication Planning on p. 72 (highlights key areas to consider in communications planning); Tool 2: Content and Coverage on p. 73 (a detailed worksheet for drafting a communications plan); Tool 5: Key Questions and Considerations on p. 76 (guidance for preparing to communicate externally); Tool 7: Document Checklist on p. 78 (checklist for developing effective communications); Tool 8: Options and Considerations on p. 79 (details different methods/formats for communicating); and Tool 9: Communication Assessment Tool on p. 80 (guidance for monitoring/assessing your communications). Also see Communicating Beyond the Partnership on pp. 27-35 for helpful context for these tools. "Talking the Walk" is a comprehensive guide for communicating within and beyond partnerships.
"Evaluating Collaboratives: Reaching the Potential" from University of Wisconsin-Cooperative Extension
Especially see Interpreting and Using Evaluating Information on pp. 45-52 for detailed guidance on communicating the evaluation to internal and external constituencies. "Evaluating Collaboratives" is a comprehensive resource for evaluating multi-stakeholder processes.
"The Case Study Toolbook" from The Partnering Initiative
This resource provides comprehensive, actionable guidance — complete with detailed, broadly adaptable tools — for collaborations seeking to tell their story via a case study. According to its description, the guide can be used both by individuals internal and external to the collaboration.