Dec 12 2014

Talking open data with cross sector stakeholders in Massachusetts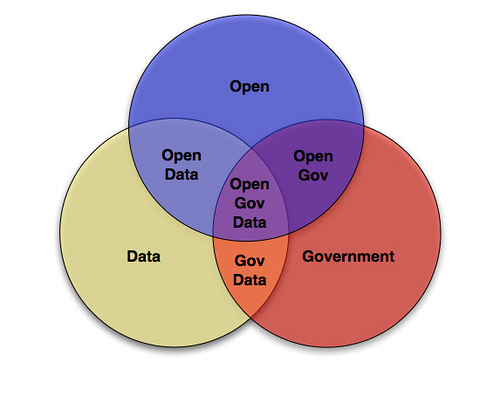 The open and inclusive use of data has become an increasingly important topic in cross-sector collaboration, perhaps particularly in government-led, civic tech initiatives. (See Providing Public School Bus Information to Parents in Boston from our Case Library as just one example.) Within a cross-sector collaboration, openly sharing information gives collaboration partners a more robust understanding of the issue at hand. Data sharing can also lead to new collaborations as cross-sector stakeholders gain access to data that they might approach in innovative ways. Data can also be key to collaborative tactics like Build a Common Fact Base and Assess the History of Addressing the Issue.
In a recent panel discussion co-hosted by the Massachusetts Government Innovation Office and the Massachusetts Technology Leadership Council, tech experts, government officials, academics, and community residents gathered to discuss how open data has improved government services and where it has greater potential to do so. Panelists included Bill Oates, Massachusetts' Chief Information Officer and head of the Massachusetts Office of Information Technology; Nick Grossman of MIT's Center for Civic Media; Rachel Bain pf Massachusetts Department of Transportation; Michelle Wu, City of Boston Councilor-at-Large; and Curt Savoie, City of Boston Data Scientist.
Examples highlighted by panelists include:
the use of open data to help ensure transparency in state government
the use of open public transit data in driving third-party developers to create mobile apps like MBTA mTicket or CityMapper, which provide a valuable customer service
the use of open data to create the City of Boston's Open Data Portal, which aims to make government process more navigable for small business owners and others
Community members expressed interest in open data in these areas:
data on public schools, which could help parents better understand curriculum and teachers
data on pedestrian traffic, which could allow entrepreneurs to target appropriate neighborhoods for a business launch
data on hospital costs, which could help patients better understand health care costs
According to the Government Innovation Office blog, "the Commonwealth is continuing its open data journey by discovering additional important datasets, and by collaborating with other Executive Branch agencies and municipalities to create mutually beneficial relationships with citizens." As part of this effort, the office is asking Massachusetts residents to "tell us how open data could help you, your business or your family by contacting us through the Innovation Feedback Form or on Twitter @MassInnov8."