Aug 04 2016

Seeking cross-sector changemakers for the 2017 Presidio Institute Fellows cohort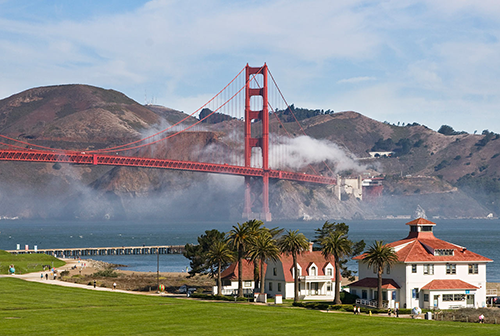 In the face of all the complex social, economic, and environmental problems that exist in the world today, we need people working in all sectors who are equipped to collaborate beyond organizational and sector boundaries to create meaningful change. Enter the Presidio Institute Fellows Program and the opportunity to apply for its 2017 cohort!
The Presidio Institute Fellows program is a 9-month, cohort-based learning experience in cross-sector leadership and collaboration. Fellows are mid- and late-career professionals working across the nation in business, non-profits, philanthropy, academia, and government. What do Fellows have in common? No matter what sector they work in, they're passionate about solving tough problems in their communities, throughout the nation, and across the world! And the Fellowship is an opportunity to grow their capacities, learn alongside others, and advance a cross-sector project they are working on back home. The program aims to help Fellows build their practice of cross-sector leadership in a number of ways, including:
Three, 5-day, in-person learning experiences in San Francisco (April 2-7), Washington, DC (July 17-21), and New York City (October 16-20)
Online learning and coaching opportunities before and between in-person learning experiences
A network of Fellows, alumni, and faculty-practitioners who are working to solve some of the toughest social, economic, and environmental problems we face today

The Presidio Institute defines cross-sector leadership as the "work of building alliances of individuals working within and across sectors that together have a role in solving a problem and achieving a shared goal." During the course of the program, the Presidio Institute's curriculum aims to support all Fellows to:
Grow in their personal leadership development;
Build their cross-sector leadership skills in building teams, solving problems, and achieving impact;
Learn about a range of practices and models of cross-sector collaboration;
Apply what they are learning to advance the work of their cross-sector project; and
Develop strong, supportive, and candid relationships with one another, alumni, and with core and guest faculty.

To apply to be a 2017 Presidio Institute Fellow please submit the application and recommendation forms that are online here. The earlybird deadline (with eligibility for program fee discounts) is August 15, 2016, 11:59 pm PST, and the final application deadline is September 13, 2016, 11:59 pm PST.
To learn more about the 2017 Presidio Institute Fellows Program
2017 Presidio Institute Fellows Program FAQ
Register for an upcoming Info Webinar: The Presidio Institute also holds info webinars featuring an overview of the program and application process, as well as insights from an alum of the Fellowship. Dates online here.