Nov 07 2014

"Restaurant Success" Collaboration Aims to Assist Washington Entrepreneurs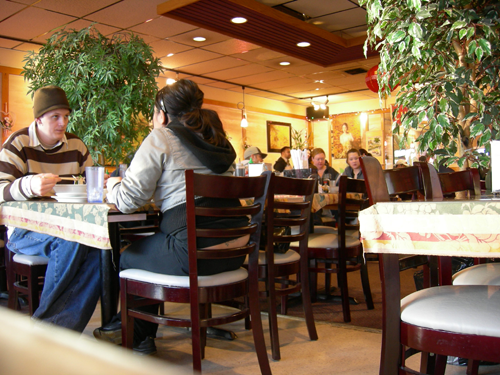 A new partnership announced last week in Washington State aims to increase communication among restaurant owners and the many government agencies that regulate processes essential to opening and operating a restaurant, with the goal of tidying up cumbersome regulations and providing better service and support for prospective restaurateurs.
The Restaurant Success initiative is a partnership between the state of Washington, city of Seattle, King County, and the Washington Restaurant Association, and was developed in collaboration with more than 17 agencies and organizations. The aim is to support "a thriving restaurant industry [that] will provide needed job and career opportunities and make our cities better places to live," according to officials at the initiative launch.
"Anyone that's been through it knows that navigating the regulatory process of opening and operating a restaurant can be confusing," said Eric Johnson, owner of the new Stateside Restaurant, where the launch took place. Restaurant Success will include several components meant to ease that process:
a comprehensive, one-stop online guide with city, county, and state permitting and licensing information, and tools to help restaurateurs navigate the process
customer service and technical assistance led by a new Restaurant Advocate whose role is to provide direct business support and navigational help to restaurant entrepreneurs, conduct outreach to businesses, specifically ethnic business owners, and work with partners to improve policies or programs across the public-private partnership
ongoing regulatory reform and process improvements across city, county, and state agencies that interact with restaurant entrepreneurs
"I'm excited about this effort because opening a restaurant is a common entry point into the economic mainstream for communities of color, and our business assistance support will be working to reach a broad spectrum of business owners," said Seattle Mayor Ed Murray. "We also expect to use this initiative's approach to shape how we break down silos within government and make it simpler for businesses in Seattle to start and grow. We're committed to helping businesses succeed here."
Washington restaurants employ more than 222,900 people statewide, according to the International Examiner, which recently profiled the new program.
This partnership illuminates a key characteristic of collaborating across sectors — the unique authority, resources, and expertise that each sector brings to the table. In this case, government has the authority to regulate restaurants, the resources to encourage additional entrepreneurship through adjusting those regulations, and expertise in navigating bureaucratic processes. Restaurant owners, meanwhile, have expertise in how processes can be streamlined to better support their needs and encourage entrepreneurship. They also have the unique wherewithal to contribute to the local and state economic vitality and quality of life as business owners and operators.
Restaurant Success plans to expand in coming months into other areas in Seattle. In the meantime, the city is asking for restaurateurs to continue to contribute to the initiative's development by contacting the City of Seattle Office of Economic Development at (206) 684-3436 or Jennifer.tam@seattle.gov.