Jun 05 2015

Research to Practice: Assessing partnerships that protect critical infrastructure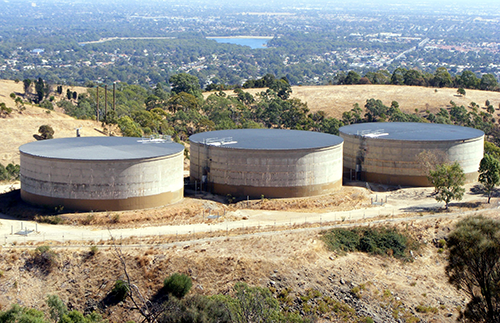 Download PDF
On the heels of last month's Infrastructure Week, talk of cross-sector collaboration as an approach to designing, building, and operating public infrastructure has heightened — with discussion probing both the benefits and costs. A recent American Review of Public Administration article "Does a partnership need partners? Assessing partnerships for Critical Infrastructure Protection" provides new insight into partnership approaches to managing infrastructure. The article provides a close look at an ongoing Department of Homeland Security (DHS) led collaboration to manage the country's "Critical Infrastructure and Key Resources" (CIKR) — a term that denotes assets that are essential to the nation's security, public health and safety, economic vitality, and way of life. "Simply put, it's power grids and water filtration plants; national monuments and government facilities; telecommunications and transportation systems; chemical facilities and much more," according to the Department of Homeland Security (DHS).
The vast majority of the nation's CIKR is owned and operated by private interests; it's not surprising, then, that DHS must leverage partnerships to protect these assets. DHS's "Critical Infrastructure Protection" (CIP) partnership includes non-governmental organizations, private firms, federal agencies, state agencies, and local governments in 18 key industries related to critical infrastructure, ranging from agriculture, energy, and the environment to banking and transportation. Unlike other partnership models "in which goals are defined, partners are manageable in number, and tasks are known," observes author Chris Koski, "CIP spans a wide range of actors whose tasks are unclear and continually evolving." Also, DHS has "little ability…to compel action" and "very few additional resources to offer partners."
This complex partnership structure is hierarchical at the top and network-based and diffuse at the bottom. DHS operates as the lead agency and is responsible for selecting agencies with which to partner, providing program direction and assigning tasks, while the remaining partners work through their respective horizontal and vertical relationships (including state and local governments where relevant) to implement risk and emergency management strategies as directed by DHS.
Takeaways for practitioners: Elements for Successful Partnership Design
In the context of this broad, complex federal partnership, Koski outlines these key elements that practitioners should consider when designing a successful partnership.
A planning process that isolates clear goals and assigns tasks to key partners
Goals give partnerships stability and structure where only a diffuse structure may exist, as is the case with CIP.
A performance monitoring system
Particularly in a diffuse system like CIP, where sanction or compelling action is impossible, information disclosure "gives a sense that actions undertaken by partners are being evaluated."
A commitment to two-way information sharing
Mutually sharing information that is relevant to and directly impacts the partnership's ability to meet its goals through secure means may instill trust and enable accountability.
Commonly held goals among partners
Partners whose goals closely match the goals of the partnership are more likely to pursue partnership goals.
Organizational culture of collaboration shared by partners
Partners should assess and consider whether partners' organizational cultures are accustomed to collaborative efforts.
Ability to leverage existing relationships
Actors with existing working relationships are more likely to work together in the future, and partnerships are more successful when they activate existing networks.
Trust is key in building the informal powers of exhortation for the leader of the partnership.
Diving in: Research methods and specifics
The author analyzed 77 Government Accountability Office reports from 1998 to 2011 to assess the partnership model in the context of critical infrastructure protection, closely examining the partnership structure, the goals shared among partners, implementation issues, and performance-monitoring strategies.
Discussion
Based on his review, the author found several issues that make it difficult to suggest that this partnership model has so far been successful. First, the partnership lacks a clear definition of what falls under "critical infrastructure." CIP has worked to formalize both traditional (transportation and energy) and nontraditional (historical monuments and agriculture) infrastructures as "critical infrastructure" to varying degrees of success. This shifting definition has ultimately led to uncertainty in task assignment. DHS encourages managers to implement certain models of risk assessment and mitigation, but does not explicitly assign specific tasks to be completed by them and their agency — a shortcoming in a key principle for effective collaboration outlined by Koski. Thirdly, the lack of a performance monitoring system further exacerbates the lack of accountability from partners and ability of financial tracking mechanisms to trace the use of public funds through the partnership. Fourthly, the author found that, in some instances, threats were underreported because agencies, such as the Department of Defense and the Department of Energy, were unwilling to report their own vulnerabilities to other partners believing that the expertise to address these vulnerabilities lied only within their agency.
In this era of surveillance and perceived and actual threats, integrated emergency management responses top the list of policy priorities, particularly at the federal level. Long-standing emergency management, intersector partnerships that lack a clear understanding of the issues they aim to address, a commitment to securely share mutual information, and clearly articulated tasks for partners to complete run the risk of operating inefficiently and improperly using public funds, undermining the safety they aim to protect.