Nov 30 2021

Research Briefing, September/October 2021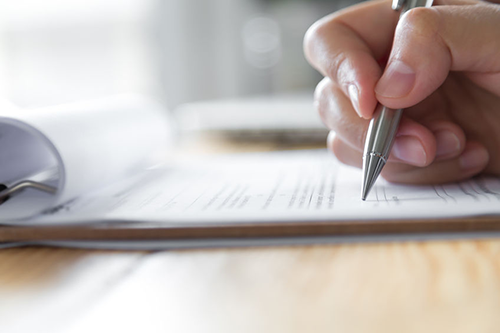 Each month, there is new, fascinating research emerging that provides practical insight into how the government, business, and non-profit sectors partner to address society's most pressing problems. To keep our readers up to date on this work, which comes from a variety of academic and non-academic sources, we compile a bimonthly briefing and publish it on our blog — for researchers who want to stay up to date on progress in the field of cross-sector collaboration and practitioners who are interested in how this research may be applicable to their work.
This briefing includes articles and reports about:
moderating tests of sectoral differences in collaborative performance,

public-private partnerships in e-car sharing,

COVAX and the rise of public-private partnerships for global health, 

the public-private partnership valuation paradox, and

perceived legitimacy and participation in water collaborative governance.
---
"Meta-Analysis of Collaboration and Performance: Moderating Tests of Sectoral Differences in Collaborative Performance," Journal of Public Administration Research and Theory, David Lee, ChiaKo Hung
Abstract: Over the past few decades, collaboration has flourished in the public administration and policy fields as a rational means to solve complex issues and improve public service performance. Through a meta-analysis of 26 studies with 251 effect sizes, this investigation provides novel perspectives for understanding the effects of different collaborative partnerships on performance. To test these mechanisms, we applied various social science theories, such as institutional theory, resource dependence theory, a resource-based view, and transaction cost theories. Our findings indicate that the overall effect of collaborative performance is positive and significant. Moreover, meta-regression results show that public–public collaboration results in better performance than public–nonprofit or public–business collaboration, while involving all three entity types in collaborative efforts yields similar outcomes to public–public collaboration. Several implications of these findings are outlined for researchers and practitioners.
---
"Public–private partnerships in e-car sharing: A magic bullet or a dead end? (Chapter)," The Economics of Sustainable Transformation, Katarzyna G. Sobiech-Grabka
Abstract: The chapter explores current trends, perspectives and barriers to the development of electric vehicle sharing systems and the role of private companies in this regard. Special emphasis is put on public–private partnership (PPP) as a possible model for implementing e-car sharing in urban areas. The main aim of this research is to determine the potential strengths and weaknesses of this approach to e-car sharing. This requires a multi-method analysis, including case studies of prior PPP approaches to e-car sharing that have succeeded – and, more often, that have collapsed – in order to discover at least some of the factors determining the successes or failures. The chapter also documents one of the first user-focused surveys to discern if customers may be keen to use an e-car sharing system under a variety of financial and organisational conditions. The author proposes some recommendations for a comprehensive approach tailored to the expectations of customers.
---
"COVAX and the rise of the 'super public private partnership' for global health," Global Public Health, Katerini Tagmatarchi Storeng, Antoine de Bengy Puyvallée, and Felix Stein
Abstract: COVAX, the vaccines pillar of the Access to Covid-19 Tools Accelerator (ACT-A), has been promoted as 'the only global solution' to vaccine equity and ending the Covid-19 pandemic. ACT-A and COVAX build on the public-private partnership (PPP) model that dominates global health governance, but take it to a new level, constituting an experimental form that we call the 'super-PPP'. Based on an analysis of COVAX's governance structure and its difficulties in achieving its aims, we identify several features of the super-PPP model. First, it aims to coordinate the fragmented global health field by bringing together existing PPPs in an extraordinarily complex Russian Matryoshka doll-like structure. Second, it attempts to scale up a governance model designed for donor-dependent countries to tackle a health crisis affecting the entire world, pitting it against the self-interest of its wealthiest government partners. Third, the super-PPP's structural complexity obscures the vast differences between constituent partners, giving pharmaceutical corporations substantial power and making public representation, transparency, and accountability elusive. As a super-PPP, COVAX reproduces and amplifies challenges associated with the established PPPs it incorporates. COVAX's limited success has sparked a crisis of legitimacy for the voluntary, charity-based partnership model in global health, raising questions about its future.
---
"The public-private partnership valuation paradox," Accounting Research Journal, Stephen Gray, Jason Hall, Grant Pollard, and Damien Cannavan 
Abstract: 
Purpose: In the context of public-private partnerships (PPPs), it has been argued that the standard valuation framework produces a paradox whereby government appears to be made better off by taking on more systematic risk. This has led to a range of approaches being applied in practice, none of which are consistent with the standard valuation approach. The purpose of this paper is to demonstrate that these approaches are flawed and unnecessary.
Design/methodology/approach: The authors step through the proposed alternative valuation approaches and demonstrate their inconsistencies and illogical outcomes, using theory, logic and mathematical proof.
Findings: In this paper, the authors demonstrate that the proposed (alternative) approaches suffer from internal inconsistencies and produce illogical outcomes in some cases. The authors also show that there is no problem with the current accepted theory and that the apparent paradox is not the result of a deficiency in the current theory but is rather caused by its misapplication in practice. In particular, the authors show that the systematic risk of cash flows is frequently mis-estimated, and the correction of this error solves the apparent paradox.
Practical implications: Over the past 20 years, PPP activity around the globe amounts to many billions of dollars. Decisions on major infrastructure funding are of enormous social and economic importance.
Originality/value: To the best of the authors' knowledge, this study is the first to demonstrate the flaws and internal inconsistencies with proposed valuation framework alternatives for the purposes of evaluating PPPs.
---
"Private citizens, stakeholder groups, or governments? Perceived legitimacy and participation in water collaborative governance," Policy Studies Journal, Iris Hui, Gemma Smith
Abstract: Collaborative governance (CG), involving partnership between governmental and non-governmental actors, has emerged as an alternative to traditional government (TG). While CG may be seen as a strategy for increasing legitimacy, we know little about how the public evaluates inclusion of private citizens and stakeholder groups in decision-making processes. Following the methodology of Cain et al. in their 2020 study of transportation and drawing on legitimacy theory, we develop a series of "components" of legitimacy. We then use these to test how respondents perceive the legitimacy of different institutional arrangements through a survey experiment on a nationally representative sample of U.S. adults. Our results reveal that regardless of board function, respondents perceived CG as more legitimate than TG. Among different types of CG, they prefer the inclusion of private citizens over stakeholder groups, adding empirical data to theoretical debate over how and under what conditions CG may increase the legitimacy of public governance.