Jan 24 2019

Research Briefing, September 2018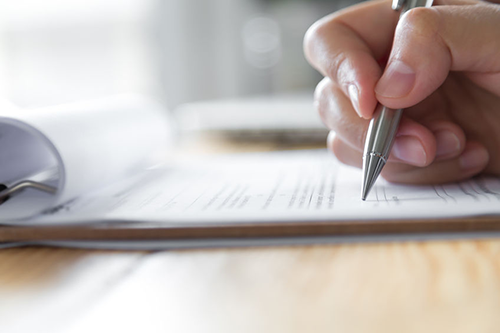 Each month, there is new, fascinating research emerging that provides practical insight into how the government, business, and non-profit sectors partner to address society's most pressing problems. To keep our readers up to date on this work, which comes from a variety of academic and non-academic sources, we compile a monthly briefing and publish it on our blog — for researchers who want to stay up to date on progress in the field of cross-sector collaboration and practitioners who are interested in how this research may be applicable to their work.
This month's briefing includes articles and reports about:
an academic-community partnership to address health disparities,
the public target in a PPP housing project,
dialogic collaborations and sustainability,
successful industry–university collaborations, and
promoting a culture of health through cross-sector collaborations.
---
"Investing in Gulfport: Development of an Academic–Community Partnership to Address Health Disparities," Progress in Community Health Partnerships: Research, Education, and Action, Danielle Fastring, Susan Mayfield-Johnson, Tanya Funchess, Julie Egressy, and Greg Wilson
"Background: Invest Health, a collaboration between the Robert Wood Johnson Foundation and The Reinvestment Fund, selected 50 midsized cities to participate in a health initiative that encourages cross-sector alliances to think creatively about mechanisms that address barriers to reducing health disparities among low-income populations. Gulfport, Mississippi, was 1 of 50 teams chosen to participate.
Methods: A Gulfport City team was developed per Invest Health guidelines and included five individuals who represented the public sector, community development, and an academic or health-related anchor institution in the community. Several data sources were used to develop city-wide priority health outcomes. A priority neighborhood experiencing health disparities related to the priority health outcomes was identified. A community-engaged needs assessment was conducted in the priority neighborhood. Residents were engaged in prioritizing the health, education, and activity needs of their community via a participatory nominal group process and survey data collection.
Conclusions: The GCHCC will be established to act as a 'backbone organization,' so that a common agenda can be created with an emphasis on potential for collective impact."
---
"The Effect of Public Target on the Public-private Partnership (PPP) Residential Development," International Journal of Strategic Property Management, Yong Liu, Yelin Xu, and Ziyou Wang
Abstract: "A growing importance of public-private partnership (PPP) in public housing projects has drawn much attention. This paper presents a theoretical analysis exploring the effect of the public target on the private's optimal strategy in a PPP housing project. An option-based model is established to show that an increase in the proportion of public housing will delay the project development. It indicates that the government needs to consider the trade-off between the waiting time and the supply of public housing. On the other hand, due to the delay effect, the expected project value would rise because the private developer is willing to wait for a better environment in the presence of a rise in public housing. Both private and public sector can benefit from this accurate evaluation model and its implications."
---
"Dialogic Collaboration across Sectors: Partnering for Sustainability," Business and Society Review, Nathan Colaner, Jessica Ludescher Imanaka, and Gregory E. Prussia
Abstract: "A substantial body of literature in the management discipline has evolved to make the case for and analyze the impacts of cross‐sector partnerships (CSPs). Yet, not all of these CSPs manifest the requisite collaborative propensities to achieve much more than superficial sustainability. Moreover, other disciplines like economics need to be brought to bear on analyses of such partnerships. In this article, we frame sustainable development challenges as collective action problems. We argue that over‐emphasizing the role of a single actor or institution will not yield genuine sustainability. Instead, we propose that a collaborative orientation is necessary for business managers as they deal with challenges as expansive and complex as those presented by goals of the sustainability of the natural environment. Cross‐sector collaborative partnerships (CSCPs) are needed to achieve collective responsibility, wherein dialogic CSCPs issue in a new paradigm of collaborative markets. Market‐based solutions that ignore or minimize the important contributions that may be made by government, academia, and civil society organizations must give way to new models of collaboration across sectors. We identity specific challenges and opportunities for cross‐sector collaboration and provide case examples. There are important limits to addressing environmental and ethics problems from a single sector focus, and we show how meaningful sustainability can be facilitated within a dialogic cross‐sector collaborative perspective."
---
"What Makes Industry–University Collaboration Succeed? A Systematic Review of the Literature," Journal of Business Economics, Robert Rybnicek, and Roland Königsgruber
Abstract: "Industry–university collaborations (IUCs) have received increased attention in management practice and research. The need for innovation in today's business environment and the ambition of policymakers to commercialize academic knowledge intensify this trend. However, although research has devoted considerable effort to finding the determinants of success for interfirm collaboration, much less is known about IUCs. This article presents the results of a systematic review of the literature on the collaboration between industry and universities. We perform an extensive analysis of research published on industry–university collaboration projects with the objective of distilling factors that influence the success of such collaborations. We propose a novel conceptual model, which synthesizes our empirical results, and use it to organize and categorize influencing factors and their interrelationship within the collaboration process. Based on our review of existing literature, we identify an agenda for future research in this domain."
---
"Promoting a Culture of Health Through Cross-Sector Collaborations," Health Promotion Practice, Grant R. Martsolf, Jennifer Sloan, Antonia Villarruel, Diana Mason, and Cheryl Sullivan
Abstract: "In this study, we explore the experiences of innovative nurses who have developed cross-sector collaborations toward promoting a culture of health, with the aim of identifying lessons that can inform similar efforts of other health care professionals. We used a mixed-methods approach based on data from both an online survey and telephone interviews. A majority of the participants had significant collaborations with health care providers and non–health care providers. Strong partners included mental health providers, specialists, and primary care providers on the health side, and for non–health partners, the strongest collaborations were with community leaders, research institutions, and local businesses. Themes that emerged for successful collaborations included having to be embedded in both the community and in institutions of power, ensuring that a shared vision and language with all partners are established, and leading with strength and tenacity. A focus on building a culture of health will grow as payment policy moves away from fee-for-service toward models that focus on incentivizing population health. Effective efforts to promote a culture of health require cross-sector collaborations that draw on long-term, trusting relationships among leaders. Health care practitioners can be important leaders and "bridgers" in collaborations, but they must possess or develop the knowledge, attitudes, and skills of 'bilingual' facilitators, partners, and 'relationship builders.'"