Jan 31 2019

Research Briefing, November 2018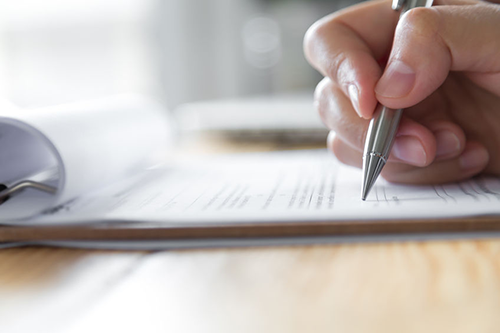 Each month, there is new, fascinating research emerging that provides practical insight into how the government, business, and non-profit sectors partner to address society's most pressing problems. To keep our readers up to date on this work, which comes from a variety of academic and non-academic sources, we compile a monthly briefing and publish it on our blog — for researchers who want to stay up to date on progress in the field of cross-sector collaboration and practitioners who are interested in how this research may be applicable to their work.
This month's briefing includes articles and reports about:
multisector approaches to address homelessness among LGBTQ youth,
cross-sector collaboration in the water sector,
collaborations in social innovation,
collaborative public health governance in low-and middle-income countries, and
reimagining public-private partnerships.
---
"Thinking Outside the Box: Using Multisector Approaches to Address the Wicked Problem of Homelessness Among LGBTQ Youth," Public Integrity, Kristen Norman-Major
Abstract: "According to national statistics there are somewhere between 1.6 and 2.8 million homeless youth in the United States. An inordinate percentage of these homeless youth identify as LGBTQ. The causes of homelessness among this group as well as the needed services are multifaceted and complex, making it what many would refer to as a wicked problem. This article argues that in order to address the wicked problem of homelessness among LGBTQ youth, collaborations across the public, private, and nonprofit sectors must occur. Examples of such collaborations are offered for consideration of others looking to address the issue."
---
"Fostering Cross-Sector Collaboration to Promote Innovation in the Water Sector," Sustainability, Lorenzo Compagnucci and Francesca Spigarelli
Abstract: "Ongoing global climate change, growing population and the intensification of economic activities, increase pressure on water resources, a situation many see as a water governance crisis. Water-related issues are becoming a limiting factor for sustainable economic growth and require a collaborative and interdisciplinary approach, to foster innovative solutions. This paper provides an evidence-based contribution to understanding Triple Helix Model (THM) relations and the path to innovation policy in the water sector. The analysis focuses on the interaction between university-industry-government, with specific reference to the Murcia region in Southeast Spain. This region combines a chronic shortage of water and a leading role for agriculture. Starting from the experience of a researcher, working for the General Water Council of the Murcia Region, this paper is based on both desk research and in-depth personal interviews with representatives of THM actors. In addition, a questionnaire was forwarded to all those companies in charge of providing water services in the Murcia region. The study has found that stakeholders are not fully cooperative in seeking innovation. The main challenges are the renewal of water-related facilities and the improvement of remote control systems, denitrification and desalination technologies and achieving better energy efficiency. To this aim, THM approach is suggested as a source of local innovation policies, identifying a series of tools to foster a collaborative approach."
---
"Interconnected Areas of Research: Collaborations in Social Innovation," SSRN, Derya Findik
Abstract: "Social innovation, as an interdisciplinary field of research, deals with the concept of value creation in the context of societal aspects. According to the conventional definition of innovation in which value creation mostly refers to commercialization, various actors in the value chain, whether vertical (suppliers) or horizontal (customers, competitors), aim at maximizing their own benefits. Social innovation, on the other hand, puts society at the center. Thus, different parties collaborate to find more efficient, effective, and sustainable solutions to social problems. In this study, by using the terms collaboration and social innovation together, we aim at revealing themes in this research field throughout the years between 1970 and 2016. We apply co-citation analysis to find out theoretical foundations of this recently emerged field. Accordingly, we obtain six clusters with different attributes, such as cross-sector partnerships in social innovation, the definition of social innovation, transition studies, social entrepreneurship, innovation studies, and inter-organizational relations. As for the first cluster, cross-sector partnerships are initiated based on the idea of collective action. Therefore, partners from public, private, and non-profit institutions commit their resources to networking in order to find a new solution to a social problem. Studies in the second cluster aim at identifying the field of social innovation. Studies on grassroots innovation in the third cluster include a focus on sustainability of social innovation activities, while the fourth cluster is composed of studies dealing with social innovation in relation to social entrepreneurship. Therefore, they are treated as nested concepts. The fifth cluster includes papers studying social innovation by using the terminology of innovation. The final cluster is themed as inter-organizational relations with specific emphasis on network organizations as strategic alliances, joint ventures, franchises, and research consortia. Based on the results of co-citation analysis, we conclude that studies on collaboration in social innovation are an interconnected area of research except for one cluster, namely transition studies."
---
"Collaborative Governance of Public Health in Low-and Middle-income Countries: Lessons from Research in Public Administration," BMJ Global Health, Kirk Emerson
Abstract: "Multisectoral governance, one of many terms used to describe collaborative, cross-boundary approaches to solving complex public problems, is being applied broadly in several policy arenas, most notably in environmental and natural resource management, but increasingly in public health in multiple settings and scales around the globe. This paper explores how to transfer knowledge about collaborative governance to challenging public health settings found in low-income and moderate-income countries (LMICs). This paper presents a general background on collaborative governance, summarises some relevant empirical findings on the performance of collaborative governance and lays out some of the challenges and considerations for thinking about improving collaborative public health governance in LMICs."
---
"Reimagining Public-Private Partnerships," GovLab, Stefaan Verhulst and Andrew J. Zahuranec
"For years, public-private partnerships (PPPs) have promised to help governments do more for less. Yet, the discussion and experimentation surrounding PPPs often focus on outdated models and narratives, and the field of experimentation has not fully embraced the opportunities provided by an increasingly networked and data-rich private sector.
Typically PPPs develop or manage physical infrastructures such as roads, telecom networks, energy plants or health facilities. More recently, both the public and private sector have experienced major transformations in how they address complex and interdependent problems.
To maximize the value of PPPs, we don't just need new tools or experiments but new models for using assets and expertise in different sectors. We need to bring that capacity to public problems.
At the latest convening of the MacArthur Foundation Research Network on Opening Governance, Network members and experts from across the field tried to chart this new course by exploring questions about the future of PPPs."