Oct 01 2021

Research Briefing, May/June 2021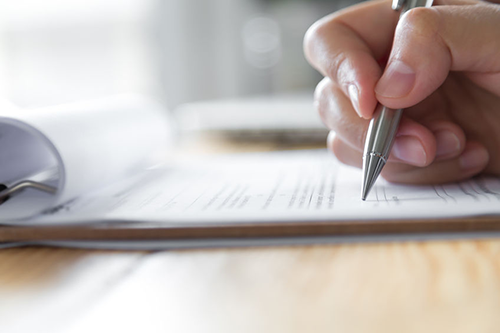 Each month, there is new, fascinating research emerging that provides practical insight into how the government, business, and non-profit sectors partner to address society's most pressing problems. To keep our readers up to date on this work, which comes from a variety of academic and non-academic sources, we compile a bimonthly briefing and publish it on our blog — for researchers who want to stay up to date on progress in the field of cross-sector collaboration and practitioners who are interested in how this research may be applicable to their work.
This briefing includes articles and reports about:
a new type of PPP – "partnerships for public purpose,"

collaborative governance models to reduce chronic homelessness,

influence of organizational conditions on cross-sector collaboration, and

corporate megadevelopment and coalitions for community power in Baltimore

.
---
"Partnerships for public purpose: The new PPPs for fighting the biggest crises of our time," Brookings Institution, Amel Karboul, Emily Gustafsson-Wright, and Max McCabe
Abstract: We are currently facing some of the biggest crises of our time—climate change, learning loss, global health inequities, and more—and we need new approaches if we are to make meaningful progress toward tackling them. While there is no doubt that government plays an important role in helping to solve these critical issues and support social service programs to combat them, it has long been recognized that the private, or nonstate, sector has the potential to bring a multitude of benefits in either the delivery or financing of those services through public-private partnerships (PPPs). We see great potential for a new type of PPP—partnerships for public purpose* (new PPPs)—which emphasizes not whether the partner is from the public or private sector, but whether these collaborations and their impact have a publicly oriented purpose.
---
"Service Providers' Influence in Collaborative Governance Networks: Effectiveness in Reducing Chronic Homelessness," Journal of Public Administration Research and Theory, Jennifer E Mosley, Sunggeun (Ethan) Park 
Abstract: In fragmented policy areas, collaboration between government entities and nonprofit providers is thought to promote knowledge sharing and reinforce mutual accountability, hopefully improving performance. The popularity of this trend is matched only by the difficulties in actually meeting these multiplex goals. This is partly because there are both process (e.g., engagement and mutual learning) and outcome (e.g., effectiveness) goals that can work at cross-purposes. In this article, we use longitudinal data from a specific collaborative governance model—Housing and Urban Development (HUD) Homeless Continuums of Care (CoCs)—to investigate the relationship between meaningful inclusion of nonprofit service providers in the network and a valued outcome: reducing regional chronic homelessness. Specifically, we use structural equation modeling to assess the degree to which provider influence and local government support play mediating roles between network governance structure, growth in federal resource munificence, and reductions in chronic homeless. Combining HUD administrative data and data from a national survey of the population of CoCs (N = 313, 75% response rate), we find that while both (1) provider influence in decision-making and (2) federal funding growth are directly associated with reductions in chronic homelessness, provider influence also serves as an important mediator in the relationships between network governance structure, federal funding growth, and reductions in chronic homelessness. Qualitative case examples are then used to demonstrate how these trends are experienced in practice. Overall, we argue that collaborative governance can best improve client outcomes when it is truly collaborative and providers are given meaningful ways to engage with and influence the process.
---
"Hybrid Governance and the Attribution of Political Responsibility: Experimental Evidence from the United States," Journal of Public Administration Research and Theory, Eleanor Florence Woodhouse, Paolo Belardinelli, Anthony Michael Bertelli 
Abstract: How does the mode of public service delivery affect the attribution of responsibility for public goods? Through a survey experiment on a sample of more than 1,000 Americans, we provide evidence of how the allocation of public goods shapes voters' support for incumbent politicians. We find that voters prefer a mixture of public–private financing and management when it comes to the delivery of infrastructure. However, once performance information is available, the mode of infrastructure delivery no longer influences their voting intention. The successful delivery of these infrastructure projects is what ultimately matters to voters. Moreover, this preference for a mixture of public and private involvement in public service delivery is stronger among citizens with high political knowledge, who are more likely to punish the incumbent for a failed first phase of the public service delivery. These findings deepen our understanding of how hybrid forms of public service delivery are perceived by voters and how performance information affects evaluations of the performance of public services and politicians alike.
---
"Collaborative Model of Social Enterprise: Influence of Organizational Conditions," In Search of Business Models in Social Entrepreneurship, N. Ramesh, M. V. Ravi Kumar, Nattuvathuckal Barnabas 
Abstract: Cross-sector collaboration is offered as a hybrid-model solution for addressing the intractable problems of society. These problems have traditionally been "owned" by the government sector, with the government entities acting alone. But cross-sector collaboration, involving social enterprises and public, profit, nonprofit organizations, is a complex arrangement, and failures have been the rule rather than an exception. In this paper, the authors, drawing from the literature on organizational properties and inter-organizational relationships, posit that the organizational conditions may significantly influence the outcomes of a cross-sector collaboration. This paper conceptualizes an integration of the organizational property constructs, with the frameworks of collaborative value creation and shared value. The integrated framework is used to illuminate and explore the relationships between the organizational property variables and the outcomes of collaboration. Several propositions are raised based on this framework. A case example of a collaborative social enterprise is used to exemplify the propositions.
---
""Building Together" in Baltimore? Corporate Megadevelopment and Coalitions for Community Power," Urban Affairs Review, P. Nicole King, Meghan Ashlin Rich
Abstract: We consider how various coalitions influence redevelopment projects in cities, especially as communities demand more inclusion in the development process. Based on qualitative research, we investigate the approval process for the 235-acre megadevelopment project at Port Covington in Baltimore, Maryland, and how stakeholders, including developers, community-based organizations, politicians, and impacted community members view the project, the tax increment financing (TIF) granted by the city, and community benefits agreements (CBAs). Community leaders leaned hard on the development corporation, demanding community and city-wide benefits before a TIF could be approved. We analyze the processes of the Port Covington CBA within the context of the political and economic dynamics of Baltimore. This case study adds to our understanding of how communities respond to corporate-led developments through coalition building, effectively gaining power in how elite governing regimes dictate development in cities.