Aug 06 2019

Research Briefing, May 2019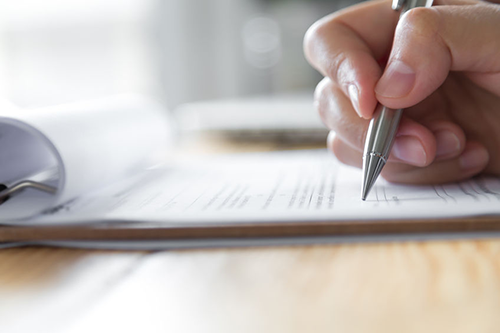 Each month, there is new, fascinating research emerging that provides practical insight into how the government, business, and non-profit sectors partner to address society's most pressing problems. To keep our readers up to date on this work, which comes from a variety of academic and non-academic sources, we compile a monthly briefing and publish it on our blog — for researchers who want to stay up to date on progress in the field of cross-sector collaboration and practitioners who are interested in how this research may be applicable to their work.
This month's briefing includes articles and reports about:
integrative leadership and cross-sector reforms in an urban school district,
public and private sector considerations in smart city governance, and
causes for public-private partnership failure across geographical locations.
---

"Integrative Leadership and Cross-Sector Reforms: High School Career Academy Implementation in an Urban District," Educational Administration Quarterly, Joel R. Malin and Donald G. Hackmann
"Purpose: This study analyzed leadership structures, processes, and practices that have enabled and constrained an ambitious career and college readiness reform within an urban school district. It was designed to discern how leaders worked across cross-sector boundaries to support district-wide high school career academy implementation.
Method: Case study methodology was applied to examine a long-standing cross-sector collaborative partnership that supports the district's career academy reforms. Data were collected over 15 months through interviews, observations, and document analysis. Crosby and Bryson's integrative leadership theoretical framework guided data collection and analyses.
Findings: The integrative leadership framework was suitable for understanding the boundary-spanning leadership work that was occurring, involving school leaders, civic officials, and business members in leadership roles to support academy reforms. As expected, for example, system turbulence was key to the reform's initiation, establishing legitimacy was arduous and important, and numerous facilitative structures were developed. Some nuances were also apparent. For instance, we noted the motivating power of the shared goal to enhance the relevance of student educational experiences, while business and civic leaders were particularly interested in developing student employment skills. We also noted formidable political opposition and the development of a new, cross-sector power structure."
---

"Smart City Governance: Exploring the Institutional Work of Multiple Actors towards Collaboration," International Journal of Public Sector Management, Laura Broccardo, Francesca Culasso, and Sara Giovanna Mauro
"Purpose: To address the growing pressure to foster effectiveness, sustainability and quality of life, local governments have focused on developing policies and initiatives designed to make their cities smarter. Despite the growing attention paid to this issue, an important but under-investigated issue is represented by the smart city governance. In this regard, in light of the claimed need for collaboration, the purpose of this paper is to investigate why and how different institutional works carried out by multiple actors may explain the way in which collaborative governance can be constructed in the context of a smart city.
Design/methodology/approach: A rich in-depth case study has been carried out exploring the experience of a smart city in the north of Italy. The study explores the institutional works done by multiple actors (Lawrence et al., 2013) and their influence on the governance of the smart city.
Findings: Collaboration is perceived to be instrumental in making a city smart, during the design and implementation phase, while generating new challenges that must be overcome by an integration of the political, technical and, especially, cultural work of the collective actors involved."
---

"Who to Blame: An inquiry into Universal Factors Accounting for Output Variations in Public-Private Partnership Initiatives across Geographical Locations. Who to be Blamed for Not Meeting Performance, Innovativeness, and Quality Outputs?," Journal of Public Affairs, Alexander Narh Tetteh, Emmanuel Tetteh Teye, Beatrice Ayerakwa Abosi, and Ren Chong
Abstract: "With the current controversy and blame game on output of public-private partnership (PPP) initiatives concerns, we investigate why there may be variations in achieving innovativeness, perceived quality, and performance of PPP initiatives across different geographical locations. For instance, we investigate a scenario where 'a private company involved in waste management will perform in country 'A' but fails to perform in country 'B' given the same assignment and target.' We empirically sampled and make conclusions with 475 respondents from the public sector, private sector, and academia based on a survey inquiry. We adopted the structural equation modeling method using the partial least square for the data analysis.
The results show that environmental dynamism causes major variations in desired output of PPP initiatives followed by collaboration capacity, environmental fit, and absorptive capacity, respectively. The findings further show that one partner cannot be blamed entirely for causing the failure of PPP initiative. However, we conclude that because on the basis of our data, environmental dynamism, which is as a result of some governmental activities, depicts the highest effect on output, public partners might be more liable. The findings from this study are an explicit view of PPP technocrats, which makes the conclusions more reliable."