Jun 02 2021

Research Briefing, March/April 2021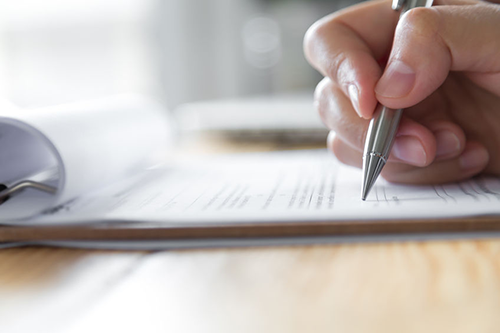 Each month, there is new, fascinating research emerging that provides practical insight into how the government, business, and non-profit sectors partner to address society's most pressing problems. To keep our readers up to date on this work, which comes from a variety of academic and non-academic sources, we compile a bimonthly briefing and publish it on our blog — for researchers who want to stay up to date on progress in the field of cross-sector collaboration and practitioners who are interested in how this research may be applicable to their work.
This briefing includes articles and reports about:
 collaborative governance implementation,
frames used by Multi-stakeholder initiatives (MSIs) to tackle sustainability issues,
typologies and dimensions of cross-sector partnerships,
community voice strategies in health collaboratives,
relational leadership in collaborative governance ecosystems,
new practices around equitable and impactful data re-use,
evolving cross-sector collaboration in the arts and culture sector,
competing logics and institutional work in cross-sector partnerships, and
lessons on effective collaboration.
---
"Implementing collaborative governance: models, experiences, and challenges," Public Management Review, Carmine Bianchi, Greta Nasi, William C. Rivenbark
Abstract: This paper introduces the reader to a special issue focused on Collaborative Governance implementation [1] The purpose of this symposium is to advance our understanding of the cross-cutting and complex issues of collaborative governance implementation, which include: (a) supporting the collaborative process through innovative models and methods for enhancing a shared understanding of community problems and outcomes, (b) fostering the interplay between service policy and service delivery, and (c) combining a public service view with an institutional and interinstitutional view.
---
"What Drives Organizations to Start a Cross-sector Partnership? A Review on Typologies and Dimensions," Journal of Entrepreneurship, Business and Economics, Fatemeh Farzad et all
Abstract: Due to the importance of cross-sector partnerships (CSPs) in today's world on the one hand and the diversity of the research done in this field, a need for comprehensive frameworks about this practical phenomenon is felt. The main purpose of this paper is to provide a comprehensive view about drivers of cross-sector partnership to help all actors from government, business, and nonprofit sectors to recognize the big picture of the initial stage of a successful CSP. Although this paper is not a pure literature review article, but a literature review is used as a tool to find all relevant factors which influence starting a CSP. This paper categorizes all these factors into five types of drivers and motives, including main drivers, secondary drivers, partner selection drivers, organizational factors, and contextual factors. Proposing the above-mentioned framework for CSPs drivers is the main novelty of the current paper, and due to its potential to be used both in academia and practices related to CSPs, this framework can be the starting point for many other research policy-making initiatives. On the other hand, CSP partners can also use it to make wiser decisions on building a partnership with other sectors.
---
"Deliberating Our Frames: How Members of Multi-Stakeholder Initiatives Use Shared Frames to Tackle Within-Frame Conflicts Over Sustainability Issues," Journal of Business Ethics, Angelika Zimmermann, Nora Albers, Jasper O. Kenter
Abstract: Multi-stakeholder initiatives (MSIs) have been praised as vehicles for tackling complex sustainability issues, but their success relies on the reconciliation of stakeholders' divergent perspectives. We yet lack a thorough understanding of the micro-level mechanisms by which stakeholders can deal with these differences. To develop such understanding, we examine what frames—i.e., mental schemata for making sense of the world—members of MSIs use during their discussions on sustainability questions and how these frames are deliberated through social interactions. Whilst prior framing research has focussed on between-frame conflicts, we offer a different perspective by examining how and under what conditions actors use shared frames to tackle 'within-frame conflicts' on views that stand in the way of joint decisions. Observations of a deliberative environmental valuation workshop and interviews in an MSI on the protection of peatlands—ecosystems that contribute to carbon retention on a global scale—demonstrated how the application and deliberation of shared frames during micro-level interactions resulted in increased salience, elaboration, and adjustment of shared frames. We interpret our findings to identify characteristics of deliberation mechanisms in the case of within-frame conflicts where shared frames dominate the discussions, and to delineate conditions for such dominance. Our findings contribute to an understanding of collaborations in MSIs and other organisational settings by demonstrating the utility of shared frames for dealing with conflicting views and suggesting how shared frames can be activated, fostered and strengthened.
---
"Lessons on Effective Collaboration From the California Health Workforce Project," SSIR, Karin Bloomer, Kathryn Phillips, Earl Lui
Piece Segment: To find long-term solutions to the workforce crisis, the California Health Care Foundation, California Endowment, The California Wellness Foundation, Blue Shield of California Foundation, and the Gordon and Betty Moore Foundation came together in 2017. It was the first time all five foundations had collaborated on an initiative. As contributors to the project, the authors' collective work included helping with project design and product review, overseeing and supporting grantees and partners, editing and distributing a final report, and analyzing the entire undertaking to suggest improvements for future multi-funder collaborations.
---
"Relational leadership in collaborative governance ecosystems," Public Management Review, Tony Kinder, Jari Stenvall, Frédérique Six, Ally Memon
Abstract: We address a conundrum: since ecosystems lack a Central Controller, how are these self-organizing systems led? This is important since local service providers in Europe are adopted ecosystems organizing of services in preference to network management. We show that ecosystems are led not centrally directed by a powerful agent, but instead guided to change by collective consciousness that results from learning in logic-of-practice distributed in the ecosystem. We suggest a new framework for explaining leadership in collaborative governances organizing as ecosystems. This has important implications for how leadership in collaborative governances in local service delivery is viewed.
---
"The Third Wave of Open Data Toolkit," Open Data Policy Lab
Abstract: This toolkit is meant to be a resource to data stewards, responsible data leaders at public, private, and civil society organizations empowered to seek new ways to create public value through cross-sector data collaboration. Building on the findings of the Open Data Policy Lab's previous report, The Emergence of a Third Wave of Open Data, it provides them with ways they can foster a third wave built around equitable, impactful data re-use.
---
"Evolving Cross-Sector Collaboration in the Arts and Culture Sector: From Sponsorship to Partnership," Corporate Reputation Review, Yijang Wang
Abstract: The arts and cultural sector offers a beneficial field of cross-sector collaboration for businesses as it is closely related to contemporary consumers' lifestyle and civilization. This study examined the impact of two prominent cross-sector collaborations (i.e. partnership and sponsorship) on corporate reputation in the arts and culture sector, with the focus on a specific stakeholder group—the millennials. 154 millennials were recruited for an online experiment, using a convenience sampling through posting an open-call on the Facebook pages of the 100 most visited art museums in the world. The results show that partnership and sponsorship both indicate a positive effect on corporate reputation, whereas partnership is more appealing to the millennials than sponsorship. We also examined the moderation effects of sincerity, value alignment and credibility on the relationship of cross-sector collaboration and corporate reputation. All three moderators are found to strengthen the relationship, while the impact of credibility is the strongest among them. The findings imply that companies should be aware of the need to present themselves as a trustworthy collaborator and the necessity to fulfil their duties deriving from the engagement in a particular cross-sector collaboration.
---
"Collide or Collaborate: The Interplay of Competing Logics and Institutional Work in Cross-Sector Social Partnerships," Repec, Juelin Yin, Dima Jamali
Abstract: An increasing body of institutional research has examined organizations' response to conflicting institutional logics, but few studies have looked into how cross-sector organizational actors experiencing institutional complexity strategize their response mechanisms to create value in the context of corporate social responsibility (CSR). We conduct a comparative case study of nine social partnerships between multinational companies (MNCs) and nonprofits in China. We identify a partnership logic among the value-creating partnerships where partners guided by an either/and mindset take joint ownership of the social or sustainability issue/cause and integrate it into their core set of activities and goals. By contrast, the less successful partnerships guided by an either/or mindset pursue a substitution logic in which the issue and project are kept separate and marginalized from core activities and goals. We contribute to an understanding of the value creation of cross-sector social partnerships by revealing the institutional embeddedness of such partnerships and deriving a process model of collaborative value creation through institutional works in social partnerships.
---
"Community voice in cross-sector alignment: concepts and strategies from a scoping review of the health collaboration literature," BMC Public Health, Aliza Petiwala, Daniel Lanford, Glenn Landers, Karen Minyard
Abstract: Background: Health care access is an important driver of population health, and factors beyond health care also drive health outcomes. Recognizing the importance of the social determinants of health (SDOH), different actors in the health care, public health, and social service sectors are increasingly collaborating to improve health outcomes in communities. To support such collaboration, the Robert Wood Johnson Foundation developed a cross-sector alignment theory of change. According to the cross-sector alignment theory of change, community voice is critical for helping collaboratives address community health needs. Yet research on health collaboratives offers mixed guidance on how community voice should be understood and which community voice strategies are most effective.