May 10 2022

Research Briefing, March/April 2022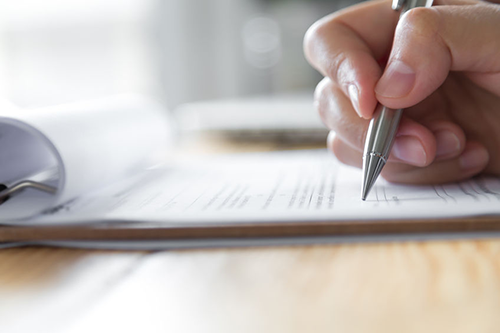 Each month, there is new, fascinating research emerging that provides practical insight into how the government, business, and non-profit sectors partner to address society's most pressing problems. To keep our readers up to date on this work, which comes from a variety of academic and non-academic sources, we compile a bimonthly briefing and publish it on our blog — for researchers who want to stay up to date on progress in the field of cross-sector collaboration and practitioners who are interested in how this research may be applicable to their work.
This briefing includes articles and reports about:
Reimagining cross-sector collaborations post-pandemic to optimize care for vulnerable homebound older adult populations,
Why participants leave collaborative governance arrangements,
Information sharing in public-private relationships,
Collaborative governance in the energy sector,
Public–private partnerships and the decision process for contracting out innovation, and more.
---
"Reimagining cross-sector collaborations post-pandemic to optimize care for vulnerable homebound older adult populations," Journal of the American Geriatrics Society, Jessica L. Lee MD, MS, Allison M. Gustavson PT, DPT, PhD, Leslie Kian BS, MBA, Martin Cominsky BA, MBA, Carmel B. Dyer MD
Abstract: The coronavirus 2019 (COVID-19) pandemic has disrupted many health and social systems of care. One such critical program affected is Meals on Wheels (MOW), a national program that provides nutritional and social services to those in need, such as homebound older adults with multiple chronic conditions. A potential solution to effectively assess and intervene on the social, mental, physical, and medical aspects of well-being for homebound older adults is the development of cross-sector collaborations between health, social, and academic research systems. Yet, these types of collaborations in the aging population are few. Here we describe our collaboration's pre-pandemic development as the foundation by which—during the pandemic—stakeholders worked together to adapt quickly to meet the needs of vulnerable homebound older adults.
---
"Should I Stay or Should I Go? Why Participants Leave Collaborative Governance Arrangements," Journal of Public Administration Research and Theory, Xin Chen, Andrew A Sullivan
Abstract: What drives collaborating participants to leave collaborative arrangements? Collaboration is a dynamic and emergent process rather than a static condition. Previous studies focus on collaboration's emergence and performance; few empirical studies examine why participants stop collaborating. We address this question by studying how the history and structure of the Illinois enterprise zone program relate to local governments' renewing enterprise zone arrangements. We formulate hypotheses and provide empirical analysis at both the collaboration and individual participant levels to understand what relates to dropout. Using probit models, we provide evidence that participants of collaboration are less likely to drop out if the previous performance has been high when controlling for observable factors. Collaboration's resource balance, stability, and participant similarity also relate to a lower likelihood of a participant's dropping out of a collaboration. These findings shed light on the development of collaborative governance life cycle, particularly relating to later stages of collaboration.
---
"Information sharing in public-private relationships: the role of boundary objects in contracts," Public Management Review, Florence Karaba, Jens K. Roehrich, Steve Conway, Jack Turner
Abstract: The management of public-private relationships to deliver vital public products and services is crucial to ensure high performance. While extant public management studies have started to position contracts as vital in managing information exchange, these studies paid limited attention to unpack the elements within a contract, and their role and capacity, to support (or hinder) information sharing. Drawing on primary and secondary datasets, we examine three relationships between a pharmaceutical company and public healthcare organizations. While findings reveal that contracts can function as a common reference point, individual boundary objects differ both in their information processing and exchange capacities.
---
"Who benefits from collaborative governance? An empirical study from the energy sector," Public Management Review, Minwoo Ahn, Elizabeth Baldwin
Abstract: Collaborative governance can positively affect desired policy outcomes, but questions remain about who benefits. This article asks how and to what extent collaborative governance of utility conservation programmes in the U.S. states affects industrial, commercial, and residential ratepayers' programme benefits. Panel data analysis shows that collaborative processes improve the equitable distribution of energy savings, but inequities persist, particularly for residential ratepayers. Additional qualitative analysis suggests representation in the collaborative process is not a major driver of equitable distribution of benefits, but that over time, collaboration can help participants to look beyond their individual interests and advocate for other stakeholders' interests. 
---
"Buying innovation: An examination of public–private partnerships and the decision process for contracting out innovation," Politics and Policy, Dolores Kuchina-Musina, John C. Morris
Abstract: Innovation policy combines systems and organizations that may intentionally or unintentionally influence innovation. Public Procurement and innovation are associated in two separate ways: public procurement can be used as a tool to stimulate innovation resulting in a new type of product or to open the marketplace for innovation without a specific product. The purpose of this article is to examine the procurement process's emphasis on competition and its effects on innovative products and services. By applying the public procurement and innovation policy goals, the demand can be met as a cost-effective and value-adding asset. We argue that public–private partnerships could (and should) leverage the private sector for innovative solutions; however, the current structure of policy and demand does not encourage this relationship.
---
"Creating High-Impact Coalitions," Harvard Business Review, Rosabeth Moss Kanter and Tuna Cem Hayirli
Summary: Traditionally, responses to crises and societal problems—the Covid-19 pandemic, natural disasters, racial inequities—are considered the responsibility of the public sector and NGOs. But addressing the world's most critical problems requires leadership, resources, and skills beyond those of any single organization, industry, sector, or government. What's needed, the authors argue, is high-impact coalitions—an emerging organizational form that reaches across boundaries of business, governments, and NGOs. Although public-private partnerships have existed for some time in various forms, large cross-sector, multistakeholder initiatives are newly resurgent and not yet widely understood. They are more voluntary and relationship-based than formal organizations but more task-directed than networks. They connect otherwise disparate spheres of activity that bear on big problems by aligning powerful actors behind a purpose-driven mission. Once underway, they can harness and utilize capabilities quickly and flexibly. This article describes the features of high-impact coalitions and sets out five principles that make the difference between success and failure.