Jul 05 2016

Research Briefing, July 2016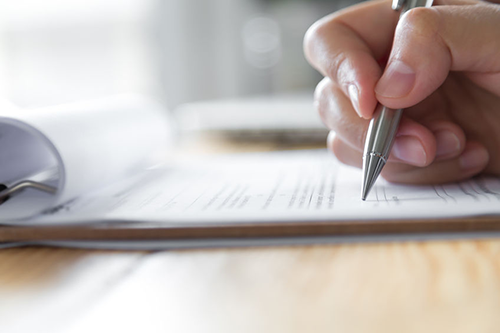 Each month, there is new, fascinating research emerging that provides practical insight into the intersector — the space where collaboration among government, business, and non-profit sectors enables leaders to share expertise, resources, and authority to address society's most pressing problems. To keep our readers up to date, we compile a monthly briefing that captures the newest research, and publish it on our blog, for researchers who want to stay up-to-date on progress in the field of cross-sector collaboration and practitioners who are interested in how this research may be applicable to their work.
This month's briefing includes articles about:
the formation of a collective impact initiative in Rapid City, South Dakota,
the strategies adopted by NGOs in partnerships with business,
how public-sector leaders can tap into the experiences and resources of civic actors,
the role of public-private partnerships in lead discovery,
and what makes a non-profit organization more likely to collaborate.
---

"Rapid City Collective Impact: A City-Wide Effort to Create Quality of Life for All Its Citizens," Interdisciplinary Journal of Partnership Studies, Albert Linderman
Abstract: "In Rapid City, South Dakota, community, business, non-profit, and faith communities leaders, along with a number of citizens across all demographics, are collaborating in a unique plan to create quality of life for all its citizens. Named Rapid City Collective Impact (RCCI), this initiative began with the vision of several local philanthropists and has expanded quickly throughout the community. Cultural anthropologist Albert Linderman along with expertise from community based systems dynamics experts Don Greer, Megan Odenthal, and Christine Capra have formed a facilitative "backbone" organization for RCCI. Based on the model for "Collective Impact" made popular by an article by a Stanford Innovation Review article by authors John Kania and Mark Kramer, organizations and programs serving Rapid City citizens are committed to significantly increasing the amount of collaboration occurring within the social service sector, while business and other community leaders work to leverage newly understood leverage points within the intersecting systems of the city which often limits ability to address entrenched social issues."
---

"Environmental Business–NGO Partnerships in Nigeria: Issues and Prospects," Business Strategy and the Environment, Uwafiokun Idemudia
Abstract: "A number of insightful efforts have explored the nature of business–NGO partnerships and their associated outcomes for sustainable development. While some of these works have helped to clarify the benefits of such partnerships, and the different strategies NGOs can adopt in their interaction with business, others have identified the conditions necessary for a successful partnership. However, the question of how the different strategies adopted by NGOs in their engagement with business interact has remained relatively unexamined. Drawing on an environmental business–NGO partnership for sustainable development in Nigeria, this paper confirms the existence of a creative tension between the different NGOs' strategies. This creative tension affects the nature of the environmental partnership and performs three main functions. These are an enabling function, a discipline function, and a critical distance function. The article concludes by considering the theoretical and practical implications for business–NGO partnerships as a vehicle for sustainable development in developing countries."
---

"Co-Initiation of Collaborative Innovation in Urban Spaces," Urban Affairs Review, Eva Sørensen and Jacob Torfing
Abstract: "Efforts are intensifying to spur innovation in the public sector, and multi-actor collaboration seems to offer a viable strategy for doing so. However, though government actors are relatively keen to involve citizens and civil society actors in the design and implementation of innovative solutions, co-initiation of public innovation is rare. As a result, local governments often fail to tap into the experiences, ideas, and resources of civic actors when identifying and defining problems and challenges that call for innovative solutions. To explore the conditions, process, and impact of co-initiated public innovations in urban spaces, this article analyzes three Danish cases of co-initiation. The empirical cases are described and compared to identify the conditions of co-initiation, describe the different phases in the collaborative process, and assess the various impacts. The article also reflects on the role of institutional design and leadership in facilitating co-initiation of collaborative innovation."
---

"Public–Private Partnerships in Lead Discovery: Overview and Case Studies," ArchPharm: Chemistry in Life Sciences, Matthias Gottwald, Andreas Becker, Inke Bahr, and Anke Mueller-Fahrnow
Abstract: "Improved early research tools including predictive in silico, in vitro, and in vivo models, as well as a deeper understanding of the disease biology, therefore have the potential to improve success rates. The combination of internal activities with external collaborations in line with the interests and needs of all partners is a successful approach to foster innovation and to meet the challenges. Collaboration can take place in different ways, depending on the requirements of the participants. In this review, the value of public–private partnership approaches will be discussed, using examples from the Innovative Medicines Initiative (IMI). These examples describe consortia approaches to develop tools and processes for improving target identification and validation, as well as lead identification and optimization. The project 'Kinetics for Drug Discovery' (K4DD), focusing on the adoption of drug–target binding kinetics analysis in the drug discovery decision-making process, is described in more detail."
---

"NGOs' Resource Capacity Antecedents for Partnerships," Nonprofit Management & Leadership, Khaldoun AbouAssi, Nadeen Makhlouf, and Page Whalen
Abstract: "Non-profit organizations strive for continuous improvement in their programs' effectiveness and sustainability, service efficiency, and accountability. Typically, managers face the need to attain these objectives despite limited or declining resources. For that reason, collaboration with other organizations has become an increasingly favored tactical strategy. However, even with the extensive literature on collaboration, there is a lack of empirical testing of elements or characteristics essential to collaboration. Using survey data from environmental organizations, we find that organizations that have sufficient human resource capacity, more technological resources, and employ females at the leadership level would more likely seek collaboration than would other organizations. Organizations that generate higher internal revenues are less likely to seek collaboration."