Mar 01 2022

Research Briefing, January/February 2022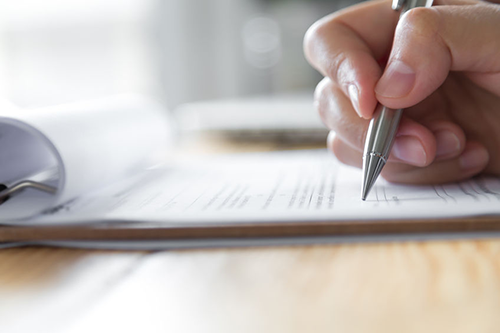 Each month, there is new, fascinating research emerging that provides practical insight into how the government, business, and non-profit sectors partner to address society's most pressing problems. To keep our readers up to date on this work, which comes from a variety of academic and non-academic sources, we compile a bimonthly briefing and publish it on our blog — for researchers who want to stay up to date on progress in the field of cross-sector collaboration and practitioners who are interested in how this research may be applicable to their work.
This briefing includes articles and reports about:
The perceived legitimacy of collaborative governance from a citizens' perspective,
A learning agenda for the next decade of collective impact,
Coping with the inclusiveness–efficiency paradox in cross-sector partnerships, and
A replicable, solution-focused approach to cross-sector data sharing for evaluation of community violence prevention programming.
---
"What drives the perceived legitimacy of collaborative governance? An experimental study," Public Management Review, Seulki Lee, Marc Esteve
Abstract: This study explores the perceived legitimacy of collaborative governance from a citizens' perspective. We use a preregistered online survey experiment to test the effect of three factors – representation, performance information, and issue complexity – on the perceived legitimacy of a collaboration. Findings show that representation and positive performance information influence citizens' perceptions of collaborative governance legitimacy, while issue complexity has little impact. Additionally, heterogeneous treatment effects were found: respondents with low trust in public organizations factor representation more into their legitimacy perceptions of collaborative governance, while those with high trust in public organizations show little influence of representation.
---
"A Learning Agenda for Collective Impact," Stanford Social Innovation Review, Jennifer Splansky Juster & Cindy Santos 
Summary: Collective impact initiatives have contributed to systems changes and improved the lives of many living in our communities. In the next decade, they must focus on equity, shifting imbalances of power, sustainability, and greater collaboration across initiatives to achieve even more lasting social change.
---
"Managing Competing Demands: Coping With the Inclusiveness–Efficiency Paradox in Cross-Sector Partnerships," Business & Society, Leona A. Henry, Andreas Rasche, Andreas Rasche
Abstract: This article discusses how cross-sector partnerships (CSPs) for sustainability manage the paradoxical tension between stakeholder inclusiveness and administrative efficiency. Drawing on qualitative data from a case study of a CSP focused on urban sustainability, we show how the inclusiveness–efficiency paradox unfolded throughout the studied collaboration. We discuss how the paradox reemerged in a different guise within each phase of the partnership and how three practices of paradox management helped actors to cope with the tension: "customized inviting" (during the formation phase), "sequential including" (during the preparation phase), and "tailored instructing" (during the implementation phase). On the basis of these findings, we argue that (a) the paradox reoccurred throughout the phases of the CSP because the three paradox management practices accentuated boundaries, thereby helping to resolve the paradox temporarily while at the same time creating grounds for the paradox to resurface, and (b) that the three paradox management practices can be theorized as a special type of boundary work that "plays up" relevant differences between actor groups and thereby ensures collaboration.
---
"A Replicable, Solution-Focused Approach to Cross-Sector Data Sharing for Evaluation of Community Violence Prevention Programming," Journal of Public Health Management and Practice, Mayfield, Carlene A.; Siegal, Rachel; Herring, Melvin; Campbell, Tracie; Clark, Catie L.; Langhinrichsen-Rohling, Jennifer
Context: Community violence is a public health problem that erodes social infrastructure. Structural racism contributes to the disparate concentration of violence in communities of color. In Mecklenburg County, North Carolina, increasing trends in community violence show racial and geographic disparities that emphasize the need for cross-sector, data-driven approaches to program and policy change. Cross-sector collaborations are challenged by data sharing barriers that hinder implementation.
Program: In response to community advocacy, Mecklenburg County Public Health (MCPH) launched a Community Violence Prevention Plan with evidence-based programming. The Cure Violence (CV) model, a public health approach to disrupting violence through equitable resource provision, network building, and changing norms, was implemented at the community level. The Health Alliance for Violence Intervention (HAVI) model, a hospital-based screening and case management intervention for victims of violence, was implemented at Carolinas Medical Center in Charlotte, the region's only level I trauma center.
Methods: A data collaborative was created to optimize evaluation of CV and HAVI programs including MCPH, the city of Charlotte, Atrium Health, Charlotte-Mecklenburg Schools, Johnson C. Smith University, and the University of North Carolina Charlotte. A comprehensive approach to facilitate data sharing was designed with a focus on engaging stakeholders and generating solutions to commonly reported barriers. Structured interviews were used to inform a solution-focused strategy.
Results: Stakeholders reported perceptions of their organization's barriers and facilitators to cross-sector data sharing. Common technology, legal, and governance barriers were addressed through partnership with a local integrated data system. Solutions for trust and motivational challenges were built into ongoing collaborative processes.
Discussion: Data silos inhibit the understanding of complex public health issues such as community violence, along with the design and evaluation of collective impact efforts. This approach can be replicated and scaled to support cross-sector collaborations seeking to influence social and health inequities stemming from structural racism.