Mar 19 2019

Research Briefing, February 2019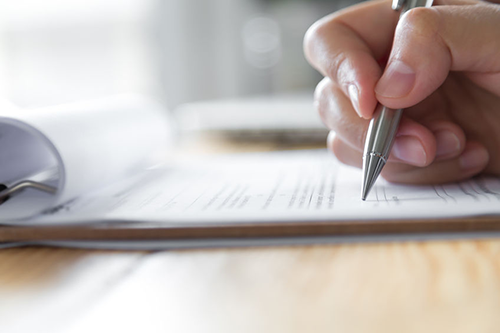 Each month, there is new, fascinating research emerging that provides practical insight into how the government, business, and non-profit sectors partner to address society's most pressing problems. To keep our readers up to date on this work, which comes from a variety of academic and non-academic sources, we compile a monthly briefing and publish it on our blog — for researchers who want to stay up to date on progress in the field of cross-sector collaboration and practitioners who are interested in how this research may be applicable to their work.
This month's briefing includes articles and reports about:
a cross-sector collaboration to address rural opioid addiction,
a multi-sector collaboration to provide refugees access to medical care,
public-private partnerships to advance digital health communication, and
public-private partnerships and political institutions.
---
"Addressing the Rural Opioid Addiction and Overdose Crisis Through Cross-Sector Collaboration: Little Falls, Minnesota," American Journal of Public Health, Caroline Au-Yeung, Lynn A. Blewett, and Kathy Lange.
Abstract: "Morrison County Community-Based Care Coordination is a collaborative, cross-sector effort in Little Falls, Minnesota, that began in 2014 to reduce the use and abuse of opioids among patients at the local hospital and clinic and within the broader local rural community. As of March 2018, 453 clinic patients discontinued use of controlled substances (a reduction of 44,952 doses each month), and law enforcement stakeholders have reported a decrease in drug crimes related to the sale of narcotics."
---
"Connecting Refugees to Medical Homes Through Multi-Sector Collaboration," Journal of Immigrant and Minority Health, Michael, et al.
Abstract: "As increasing numbers of refugees have resettled globally, an interdisciplinary group of stakeholders in Forsyth, North Carolina, recognized obstacles preventing coordinated medical care, which inspired the development of our Refugee Health Collaborative. This study assessed the Collaborative's impact on access to coordinated care within patient-centered medical homes (PCMH). A Collaborative-developed novel algorithm guided the process by which refugees establish care in PCMHs. All refugees who established medical care in the two primary health systems in our county (n = 285) were included. Logistic non-linear mixed models were used to estimate the differences between three time frames: pre-algorithm, algorithm implementation and refinement, and ongoing algorithm implementation. After algorithm implementation, there has been a significant decrease in the time required to establish care in PCMHs, increased provider acknowledgment of refugee status, and decreased emergency department (ED) visits. Multi-disciplinary, organized collaboration can facilitate enhanced access to care for refugee families at the population level."
---
"Toward a Common Agenda for the Public and Private Sectors to Advance Digital Health Communication," American Journal of Public Health, Abroms, et al.
"The widespread use of the Internet, smart phones, and other mobile digital devices has created a unique opportunity for public health. Moreover, social media platforms and a wide and burgeoning range of available applications have demonstrated significant capacity to reach millions of people with health information and advice. Despite growing evidence that supports the promise of digital communication in health promotion, there has been limited exchange and integration of data and information across the public and private sectors about how it can be maximized to improve public health.

The inaugural Digital Health Promotion Executive Leadership Summit was undertaken in an effort to showcase innovative case studies and discuss tangible opportunities for collaboration across the public and private sectors in applications of digital technology to improve public health. Convened in Washington, DC, June 5-6, 2018, the summit brought together 30 expert speakers and more than 75 national leaders from the academic, government, nonprofit, and technology sectors in the United States and other nations working in digital health communication to do the following:
discuss digital technology's role in addressing cutting edge public health issues such as opioids, suicide, mental health, as well as its impact on children and adolescents;
explore case studies of successful uses of social media in public health interventions;
address issues related to digital health and confidentiality, patient protection, and data sharing; and
examine future directions for the use of digital technology to improve individual and population health."
---
"Public Goods, Private Partnerships, and Political Institutions," Journal of Public Administration Research and Theory, Anthony M. Bertelli
Abstract: "Public-private partnerships (PPPs) have become an essential vehicle for infrastructure development worldwide. Theoretical arguments primarily focus on build-operate-transfer (BOT) agreements as a canonical form of PPP, though they rarely discuss the political underpinnings of governments' decisions to enter such agreements. How does a government's longevity, stability, and its capacity to raise revenue make BOTs more attractive than other types of partnerships? Extending recent theoretical advances through concepts of control rights and veto players and statistically analyzing a database of more than 4,300 PPP agreements for new construction of infrastructure in 83 developing economies between 1990 and 2014, I provide the first large-scale quantitative evidence of the influence of political institutions on government choices to adopt BOTs. I find that BOTs are less attractive as the tenure of the longest-serving veto player increases, when veto players are more frequently replaced, and when governments can generate more tax revenue, but more likely when that revenue is above a country's historic average. My findings contribute to literatures on distributive public policy, hybrid governance, complex project management, and to the policy debate about the role of PPPs in economic development."
---
Other recently released research on cross-sector collaboration:
"Working Together for Children and Families: Findings from the National Descriptive Study of Early Head Start-Child Care Partnerships," Office of Planning, Research, and Evaluation, Administration for Children and Families, and U.S. Department of Health and Human Services, Del Grosso, et al.
"How Foundations Can Help Opportunity Zone Communities Succeed," Stanford Social Innovation Review, Cody Evans and Agnes Dasewicz
"A Research Roadmap to Advance Data Collaboratives Practice as a Novel Research Direction," GovLab, Susha, et al.