Feb 01 2016

Research Briefing, February 2016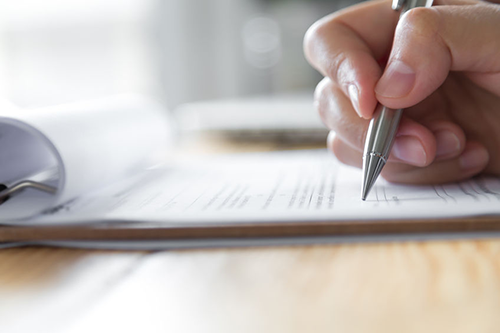 Each month, there is new, fascinating research emerging that provides practical insight into the intersector — the space where collaboration among government, business, and non-profit sectors enables leaders to share expertise, resources, and authority to address society's most pressing problems. To keep our readers up to date, we compile a monthly briefing that captures the newest research, and publish it on our blog, for researchers who want to stay up-to-date on progress in the field of cross-sector collaboration and practitioners who are interested in how this research may be applicable to their work.
This month's briefing includes articles about:
public-private partnerships in cybersecurity,
public involvement in cross-sector partnerships,
discursive approaches to collaborative governance,
partnerships in disaster response,
and innovation in cross-sector partnerships.
---

"Public-Private Partnerships in National Cybersecurity Strategies," International Affairs, Madeline Carr
Abstract: "Despite its centrality in the national cybersecurity strategies of the US and the UK, the public-private partnership is a nebulous arrangement, which is especially problematic in the context of critical infrastructure protection. Privately owned and operated critical infrastructure that is regarded as a potential national security vulnerability raises questions about the allocation of responsibility and accountability in terms of cybersecurity. As with many aspects of cyber security, this issue is often discussed with little reference to previous scholarship that could provide conceptual scaffolding. This article draws on the extensive literature on public-private partnerships in order to assess the tensions and challenges of this arrangement in national cybersecurity strategies. It finds that there is a serious disjuncture in expectations from both 'partners'. The government regards privately owned and operated critical infrastructure as a key element of national security but is reluctant to claim a mandate to oversee network security. At the same time, the private sector is not inclined to accept responsibility or liability for national cyber security. This challenge for governments to manage national cybersecurity raises questions about how well equipped these states are to promote their own security in the information age. Acknowledging the flaws in the 'partnership' is an essential step towards addressing them."
---

"An Empirical Examination of Public Involvement in Public-Private Partnerships: Qualifying the Benefits of Public Involvement in PPPs,"Journal of Public Administration Research and Theory, Eric J. Boyer, David M. Van Slyke, and Juan D. Rogers
Abstract: "This article investigates the roles and impacts of public involvement in public-private partnerships (PPPs). Our findings contribute to the literature on public-private collaborations by demonstrating the ways that the facilitation of deliberative activities can provide administrative benefits to PPPs. The results suggest that although public involvement can improve support from citizens and political leaders for PPPs and improve the tailoring of project designs to local conditions, the processes have little effect on expediting project delivery or in addressing power imbalances between public and private sectors. We also find that a combination of in-person approaches and virtual approaches to public involvement can improve the achievement of performance standards in PPPs."
---

"Negotiating Collaborative Governance Designs: A Discursive Approach," The Public Sector Innovation Journal, Mie Plotnikof
Abstract: "This article addresses the design and implementation issues of collaborative governance, a public-management practice aimed at involving stakeholders in problem solving and public innovation. Although aspects of, for example, stakeholder inclusion and power are conceptualized in the literature, these issues remain challenging in practice. Therefore, the interest in understanding the emerging processes of collaborative governance is growing. This article contributes to theorizing discursive aspects of such processes by conceptualizing and exploring the meaning negotiations through which collaborative governance designs emerge and change. The findings of a case study of local governments' efforts to innovate quality management in education through collaborative governance suggest that such form of governance is continuingly negotiated in communication during both design and implementation phases. Through the meaning negotiations of local designs, discursive tensions and resistance generate changes in the organizing. The article shows that a discursive approach offers concepts valuable for refining the understanding of the emergence of collaborative governance in practice, and proposes approaching this process as organizing accomplished through and complicated by endemic meaning negotiations and change."
---

"The Four Cs of disaster partnering: communication, cooperation, coordination and collaboration," Disasters, Eric Martin, Isabelle Nolte, and Emma Vitolo
Abstract: "Public, non-profit, and private organisations respond to large-scale disasters domestically and overseas. Critics of these assistance efforts, as well as those involved, often cite poor interorganisational partnering as an obstacle to successful disaster response. Observers frequently call for 'more' and 'better' partnering. We found important qualitative distinctions existed within partnering behaviours. We identified four different types of interorganisational partnering activities often referred to interchangeably: communication, cooperation, coordination, and collaboration—the Four Cs. We derived definitions of the Four Cs from the partnering literature. We then tested them in a case study of the response to the 2010 Haiti earthquake. We suggest that the Four Cs are distinct activities, that organisations are typically strong or weak in one or more for various reasons, and that the four terms represent a continuum of increased interorganisational embeddedness in partnering activities."
---

"The role of the boundary spanner in bringing about innovation in cross-sector partnerships," Scandinavian Journal of Management, Annmarie Ryan and Lisa O'Malley
Abstract: "This paper considers the mutual value co-creation that can occur when both parties in a cross-sector partnership learn to innovate within the relationship. Despite suggestions that there are often asymmetrical returns to the business partner, non-profit partners also accrue benefits (Austin & Seitanidi, 2012). In particular we consider how the relationship is influenced by the actors' abilities to accommodate, adapt, learn and co-create solutions as they learn how to do things differently or better in response to the challenges they face. This is achieved using data from a longitudinal analysis of a cross-sector partnership between a business and an arts organisation in Ireland. This offers a unique opportunity to trace the emergence of the partnership over time, and, specifically, to consider the impact of innovations co-created by the actors involved. Our analysis will demonstrate that innovation at the level of the relationship emerged from the incremental problem solving processes of the individuals involved. This foregrounds the impact of individual boundary spanners and the import of social capital in realising the potential of this partnership. In this regard we put forward three key boundary spanning roles, boundary spanner as network builder, as entrepreneur, as facilitator/mediator. The paper concludes with suggestions for further research and consideration of managerial implications arising from this study."