Aug 08 2017

Research Briefing, August 2017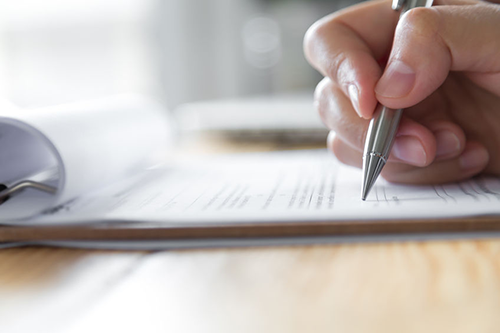 Each month, there is new, fascinating research emerging that provides practical insight into how the government, business, and non-profit sectors partner to address society's most pressing problems. To keep our readers up to date on this work, which comes from a variety of academic and non-academic sources, we compile a monthly briefing and publish it on our blog — for researchers who want to stay up to date on progress in the field of cross-sector collaboration and practitioners who are interested in how this research may be applicable to their work.
This month's briefing includes articles about:
a collaborative effort to restore the pikeminnow population in the Colorado River,
multi-stakeholder collaboration to address health and housing needs in Boston,
collaboration networks for breakthrough innovation,
public-non-profit collaboration for animal welfare service provision in Detroit,
the landscape of regional councils addressing pre-school through graduate school education,
the role of collaborative policymaking processes in climate change policy, and
the bundling of tasks in public-private partnerships.
---

"Incorporating Interdisciplinary Assessment to Enhance Collaborative Resource Governance: The Case of the Upper Colorado River Endangered Fish Recovery Program," (case study), Case Studies in the Environment (University of California Press), Karie Boone, ch'aska Huayhuaca, and Stacia S. Ryder
Abstract: "The Colorado River travels through seven states and two countries, nine national parks and provides water for 40 million people across the arid west. It is also the most endangered river in America. This article outlines a case study of the Upper Colorado River Endangered Fish Recovery Program (UCREFRP), a collaborative effort designed to restore the Colorado pikeminnow population on a section of the Colorado River known as the imperiled 15-mile reach. After years of failed litigation, stakeholder efforts to develop water management solutions led to the establishment of the collaborative. This case study elucidates how collaborative governance efforts take shape, and how they can be more comprehensively assessed by drawing on interdisciplinary approaches from natural and social sciences. This case is an enduring example of the way trade-offs and power imbalances must be managed in collaborative governance, and introduces the importance of environmental and ecological justice, that is, how the collaborative process and benefits of collaborative solutions can be distributed more equitably across social and nonhuman stakeholders."
---

"A City Takes Action: Emerging Strategies for Integrating Health and Housing," (case study), The Urban Institute, Corianne Payton Scally, Elaine Waxman, and Ruth Gourevitch
Abstract: "In Boston, Massachusetts, the Boston Housing Authority, Boston Public Health Commission, the city's Inspectional Services Department, the Boston Foundation, and local universities and medical institutions have come together over the last decade-plus to address the intersection of health and housing. Motivated by a desire to improve the lives of Boston's most vulnerable residents, these organizations began collaborating to address asthma and, more recently, to prioritize housing and health needs for pregnant women. By bridging anchor institutions, foundations, and city agencies around health and housing initiatives citywide, Boston has made strides toward providing healthier housing options and integrated health management and referral systems. This case study highlights how a variety of key stakeholders within one city can collaborate to address the health and housing needs of its vulnerable residents."
---

"How Central Is Too Central? Organizing Interorganizational Collaboration Networks for Breakthrough Innovation," Journal of Product Innovation Management, John Qi Dong et al.
Abstract: "Firms increasingly look to collaboration with alliance partners in their quest for breakthrough innovation. But how does the position of a firm in its alliance network weighted by the centrality of its partners — a concept which we term 'partner-weighted alliance centrality' — and the heterogeneities in the types of partners that it cooperates with — in terms of its private‐public collaboration — influence this quest? Using longitudinal data from the U.S. pharmaceutical industry, we build alliance networks in the period 1985-2001 to investigate these questions. We show that, for breakthrough innovation, collaborating with more partners that are more central in alliance networks the better, but only to a point. Beyond that point, we find that the likelihood of achieving breakthrough innovation drops. Furthermore, and looking at the kinds of knowledge provided by the partners in each firm's alliances, we report that firms with a greater share of private partners, relative to public partners, suffer less from the diminishing benefits of collaboration with central partners when developing breakthrough innovation. Taken together, we make novel contributions about how to organize for breakthrough innovation, and provide actionable managerial advice in terms of selecting collaborative partners in alliance networks."
---

"Minding the Gap: Networks of Animal Welfare Service Provision," The American Review of Public Administration, Laura A. Reese and Minting Ye
Abstract: "This research focuses on public service provision in the context of an important emerging urban policy issue: increasing numbers of roaming animals in distressed cities in the United States. The case of urban animal welfare policy illustrates a policy domain that relies heavily on informal networks of nonprofit organizations for service provision. How these networks function and the interaction between nonprofit and public entities says much about how cities will be able to respond to increasingly changing policy environments. Based on survey and network analysis of organizations involved in animal welfare service provision in Detroit, the following conclusions are drawn: Urban animal welfare services are much broader than simple animal 'control' and encompass the physical, behavioral, and emotional well-being of animals; less common aspects of animal welfare services evidence the highest levels of cooperation; a fragmented network of nonprofit rescues and public entities is providing animal welfare services in the City of Detroit although nonprofit providers dominate; and collaborative service networks vary greatly in size, density, and composition depending on different aspects of services provided."
---

"Regional P20 Councils: Addressing the Education Pipeline Through Regional Learning and Cross-Sector Collaboration," (dissertation), University of Massachusetts Boston, Elaine K. Donnelly
Abstract: "This dissertation examines the understudied strategy of regional P20 council development in addressing educational pipeline and other policy concerns. A student moving from early education into K12 and, subsequently, into higher education, faces unnecessary obstacles due to the separate evolution of these three distinct education sectors. Accordingly, communities struggle to support students across misaligned sectors and our nation's need for an educated workforce remains unmet. Into this mix emerge efforts that are 'P20' in scope, referring to preschool through graduate school education. One particular P20 strategy is the development of councils — at local, regional, and state levels – that convene stakeholders from diverse sectors, including: early childhood learning, K12 education, universities and community colleges, government, communities, businesses, and non-profit organizations. This is the first study of the landscape of regional P20 councils, which includes 83 councils nationally. The mixed methods approach encompasses a new database of council characteristics, coupled with key informant interviews representing 40 councils, and 217 pieces of state P20 legislation."
---

"Stakeholder Engagement in State-level Climate Change Policymaking," (dissertation), University of California, Santa Cruz, Duran Anthony Fiack
Abstract: "As a 'wicked' environmental problem of the twenty-first century, the issue of anthropogenic global climate change will require mitigation efforts to occur across a diverse set of stakeholder groups in order to be addressed effectively. In the wake of the prevailing complexities associated with contemporary environmental issues, such as climate change, stakeholder engagement via collaborative policymaking processes has emerged as a potentially effective management model. This research contributes to the emerging scholarly discussion surrounding the dimensions of climate change communication by conducting a stakeholder-focused analysis concerning climate change policymaking at the state level. The major goal of this study is to explore the role of collaborative policymaking processes in the context of climate change policy adoption and implementation in the American states. Understanding the role of collaborative policymaking processes via stakeholder engagement is critical to building our understanding of the ability for policymakers to implement strategies that reduce emissions. Developing an effective stakeholder framework can help us to understand the multifaceted stakeholder dynamics around climate change communication and can be a critical contribution to theory and, subsequently, to policymaking by helping decision makers become aware and knowledgeable about constraints and opportunities in addressing climate change within the subnational context."
---

"How Much Vertical Integration? Contractual Choice and Public-Private Partnerships in the United States," Review of Industrial Organization, Daniel Albalate, Germà Bel, and R. Richard Geddes
Abstract: "Efficiency gains in public-private partnerships (PPP) derive from risk transfer and the bundling of different tasks. We study the factors that explain bundling in single contracts. We focus on the choice between integrating operational tasks alone or construction tasks alone, versus vertically integrating both operational and construction tasks. We analyze a new data set that includes 553 PPPs that were concluded in the United States. We find evidence that some financial variables play a role in bundling decisions. In addition, market size and the type of economic sectors involved, are also important drivers of contract choice and bundling decisions."
---

Other recently released research on cross-sector collaboration: