Apr 29 2015

Partnerships key to success of innovative Text4Baby program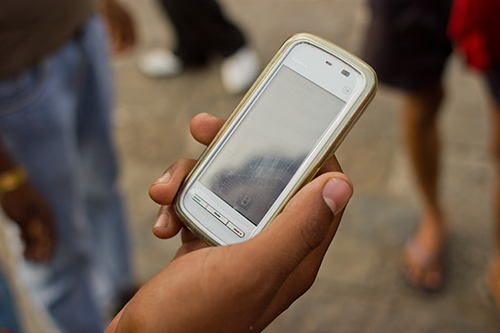 "Morning sickness may be caused by a change in your hormones. Try eating crackers or dry cereal. Eat small meals often. Don't go without eating." reads a free text message sent to expectant mothers through the Text4Baby program — the nation's first mobile information service designed to promote maternal and child health through text messaging. Since the program's launch in 2010, more than 126 million health and safety messages like the one above have been sent to more than 850,000 new and expectant mothers.
A new report from the U.S. Health Resources and Services Administration (HRSA) by Mathematica Policy Research and Public Health Institute found not only that Text4baby subscribers are "knowledgeable about critical maternal and child health topics," but also that cross-sector — or intersector — partnerships have played a critical role in the program's success.
According to the report, which evaluates the Text4baby program through stakeholder interviews, secondary data analyses, and information collected at four community health centers (CHCs), "81 percent of women who signed up for Text4baby responded 'correctly' to at least three of the four" questions related to safe sleep, infant feeding, best time to deliver in a healthy pregnancy, and the meaning of full-term, compared with only 60 to 62 percent of other CHC prenatal care patients.

In this video, Secretary of Health and Human Services Kathleen Sebelius speaks about Text4Baby and the partnerships behind the service.
The public-private partnership supporting Text4baby, which includes National Healthy Mothers, Healthy Babies Coalition, Voxiva, The Wireless Foundation, and the U.S. Department of Health and Human Services, has grown to more than 1,200 organizations. According to the report, program stakeholders through the partnership model "facilitated a faster implementation timeline." Also, "federal government partners considered the public-private partnership model 'unique,' 'a model for how we should increasingly be doing our work,' and 'absolutely critical to the success of the program.'"
The report also highlights the potential of additional collaborations in expanding Text4baby's reach: "By integrating Text4baby with the delivery of other existing health programs, there is potential to expand access to health information and increase knowledge about critical maternal and child health topics."
To enroll in the program, women text BABY (or BEBE for Spanish) to 511411. Enrolled mothers receive three text messages a week, timed to their due date or their baby's birth date, which address topics such as labor signs and symptoms, prenatal care, urgent alerts, developmental milestones, immunizations, nutrition, birth defect prevention, safe sleep, safety, and more.