Nov 05 2014

One-Stop Service Centers Empower Victims Across New York City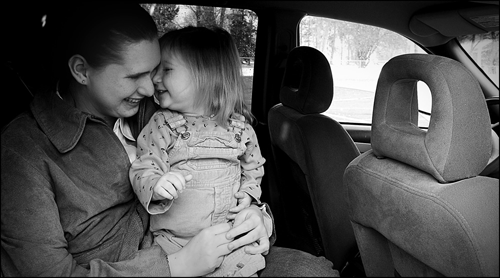 As Domestic Violence Awareness month draws to a close, one cross-sector collaboration in New York City is addressing the complex needs of domestic violence survivors and inspiring hope in the city's capacity to respond to victims with urgency and care — the New York City Family Justice Centers.
The Mayor's Office to Combat Domestic Violence (MOCDV) reports that, nationally, one in four women and one in seven men will be physically and/or sexually assaulted by an intimate partner in her or his lifetime. Guided by models in other states, the MOCDV saw a need for co-located, multi-lingual, cross-agency services for victims of domestic violence. It engaged District Attorney's offices in all five boroughs, seven city agencies and departments, 27 non-profit organizations, and several companies including Verizon Wireless, Cisco Systems, Inc. and Hewlitt Packard Company. This coalition worked to design and construct one-stop service centers that offer immediate safety planning services to victims of abuse, as well as long-term social services and legal assistance. Clients can walk-in, request an order of protection, meet with a prosecutor, find a shelter placement, connect with a counselor, enroll in job skills training, and receive immigration assistance to apply for a U.S. visa, all under one roof.
The first New York City Family Justice Center opened in Brooklyn in 2005 and was followed by a center in Queens in 2008, the Bronx in 2010, and Manhattan in 2013. A fifth center is under construction in Staten Island and is projected to open in 2017. Each center's goal is to provide criminal justice and community services to reduce the number of family violence incidents, recidivism, and homicides by providing all the services a victim may need in culturally competent environments that cater to both U.S.- and foreign-born victims. This is particularly important in a borough like Queens where 70 percent of the center's clients are born outside of the United States
An initial grant of $1.2 million from the U.S. Department of Justice and several donations from the private sector allowed the first center to open. As of July 2013, the centers have all been incorporated into the city budget and companies have deepened their contributions by incorporating other programs into the centers' operations.Verizon Wireless' Hopeline program, for example, collects no-longer-used cell phones and gives them to victims to enable them to safely stay in touch with supportive family and friends. The NYC STEPS program, yet another cross-sector collaboration with the technology company NetApp, offers clients free workplace and computer skills training.
The New York City Family Justice Centers are an example of a successful cross-sector pilot project that is now institutionalized into the city's social and legal services landscape and fully incorporated into the city's budget. The centers have served more than 93,000 clients across the five boroughs, serving as a haven and a source of empowerment for many.