Aug 17 2015

NYCHA transitions from direct service provision to a partnership-based model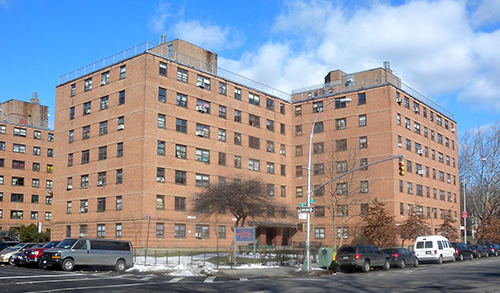 "In the face of drastically diminishing support from all levels of government, NYCHA has been unable to fulfill its responsibility to the 400,000 New Yorkers who live in its public housing," explained New York City Mayor Bill de Blasio and New York City Housing Authority (NYCHA) Chair and CEO Shola Olatoye in the recently released NextGeneration NYCHA plan. The long-term plan is meant to guide NYCHA as it shifts from providing services directly to its residents to relying more on partnerships and collaboration, with the goal of better serving its residents by creating safer, cleaner, and more connected communities.
As a government agency and direct service provider, NYCHA is limited in its operational flexibility, partnership opportunities, and funding sources, according to the NextGeneration plan. "While NYCHA has a long history of delivering services to residents, service delivery is neither its core function nor its core competency. At the same time, other agencies are able to provide higher quality services at greater scale," according to a study quoted in the plan from Public Works Partners and Community Resource Exchange in 2013.
One way NYCHA is addressing this key problem is relying more substantially on other government agencies to ensure financial sustainability. The Department of Youth and Community Development will be operating 24 community centers and the Department for the Aging will be operating 17 senior centers, all previously operated by NYCHA, using their specialized expertise to provide higher-quality services to NYCHA residents.
In addition to cross-agency approaches, the NextGeneration NYCHA plan calls for cross-sector collaboration, such as public-private partnerships that link residents to economic opportunities in the neighborhood. One such program is the Doorways to Opportunity initiative. Olatoye and Rasmia Kirmani-Frye, the agency's Director of Public-Private Partnerships, discussed the partnership between NYCHA and Citi in a recent article in Crain's, explaining its necessity in providing residents with employment training, jobs, financial counseling, tax preparation, and business development support. "We are partnering with community organizations that have deep experience in these neighborhoods and the know-how to execute innovative, complex programs," they explained. The initiative employs cross-sector partnerships on several levels, with the collaboration between Citi (a business) and NYCHA (a government agency) leveraging partnerships with a variety of community organizations (mostly non-profits).
"We are partnering with community organizations that have deep experience in these neighborhoods and the know-how to execute innovative, complex programs."

To allow the organization greater financial and operational flexibility, including the ability to partner in new ways, NYCHA will also launch the Fund for Public Housing, an independent non-profit affiliate, in 2016. The affiliate will support the agency's transition from a direct service provider to a partnership-based, collective impact model. According to the plan, the Fund will be governed by an independent board comprising NYCHA staff, NYCHA residents, and individuals from the private sector, and will be advised by a group of community, business, and civic leaders.
Establishing a governance structure that promotes equity and inclusion is a key component of intersector collaboration — one that we highlight in our Toolkit. If partners perceive the governance structure to be exclusive, they may become frustrated, lose confidence in the collaboration, or disinvest. While it will be years before we can evaluate the success or failure of NYCHA's transition to a collective impact model, the creation of a board that gives a voice to all stakeholders is a promising first step.