Jul 02 2014

New book investigates how collaborative governance is a change-maker in addressing poverty
"Collaborative Governance for Urban Revitalization: Lessons from Empowerment Zones"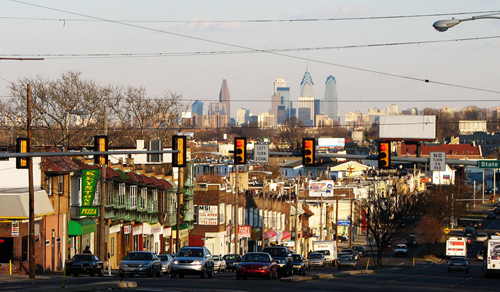 In the mid-1990s, the federal government established "Empowerment Zones" in six financially-distressed communities across the United States. These neighborhoods in Atlanta, Baltimore, Chicago, Detroit, New York City, and Philadelphia each received a $100 million federal block grant and access to a variety of powerful policy tools, with the goal of increasing economic opportunities. The available resources were identical, yet some communities made significant strides, while others stagnated.
Why did outcomes vary? This is the puzzle that authors Michael Rich, political science professor at Emory University, and Robert P. Stoker, public administration professor at George Washington University, tackle in their new book, "Collaborative Governance for Urban Revitalization: Lessons from Empowerment Zones."
Their findings are particularly intriguing for us and others invested in intersector collaboration. Rich and Stoker argue that good governance, especially governance that emphasizes a cross-sector approach to problem solving, was a significant factor in the success of Empowerment Zones.
Rich told Emory News last week:
…good governance matters. Not just the effectiveness of the city government but also how well the cities fostered a collaborative approach to tackling the problems…Did the city have representation from key sectors to be involved in solutions and how broad-based was that representation?
Research in collaborative governance is increasingly popular. John Donahue and Richard Zeckhauser's "Collaborative Governance" was an important text during the founding of The Intersector Project, providing insight into the ways in which, as Rich and Stoker emphasize, intersector collaboration "creates the capacity to act in the conditions that characterize the urban political environment – diffuse authority, interest conflict, and mutual dependency."
This is where The Intersector Project Toolkit comes in. Tools such as Share Discretion and Establish a Governance Structure enable collaborations across sectors to overcome barriers like diffuse authority and interest conflict. Share Discretion – the deliberate allocation of decision-making authority according to specific areas of expertise – allows organizations to use their sector- or issue-specific skills in a clearly defined way, while Establish a Governance Structure provides a framework through which partners can work together to resolve actual or perceived power imbalances that can arise during collaboration.
Rich and Stoker also emphasize that urban revitalization initiatives are enriched when residents actively engage in problem solving. Our recent case study, Creating Safer Streets for Pedestrians in the Bronx, illustrates this point. In this case, the New York based non-profit organization WHEDco engaged local residents and businesses in addressing a dangerous intersection in their community. Ultimately, they engineered an intersector collaboration that resulted in an innovative streetscaping project, leading to a 45 percent decrease in traffic-related injuries, a 65 percent decrease in number of motorists speeding, and a 33 percent increase in pedestrian volume.