Sep 08 2016

Leveraging startup culture to improve local government 

By Christopher Cabaldon, Mayor, City of West Sacramento and Mark Johannessen, Council Member, City of West Sacramento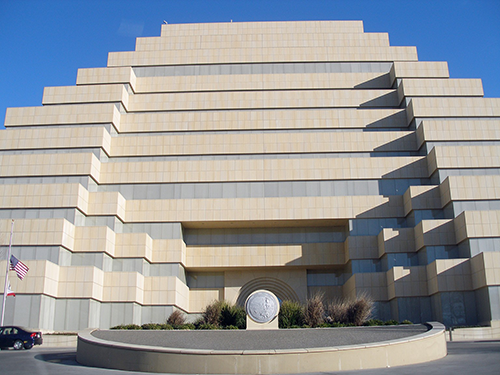 As advancements in technology revolutionize customer experiences in every aspect of our residents' lives, local governments are under evolutionary pressure to adapt or risk losing the support and trust of the communities they serve. However, by design, governmental entities are organized to be risk-averse and slow to change – exactly the opposite of the nimble qualities that drive the rapid technological advancements shaping the world around us.
How can local governments bridge this gap?
In West Sacramento, the solution has been to actively seek out partnerships that leverage private- and non-profit-sector expertise to help our organization become increasingly adaptable. The most recent example of this effort is the City's participation in the Startup in Residence (STIR) program, created by San Francisco Mayor Ed Lee and spearheaded by the Mayor's Office of Civic Innovation (SF MOCI).
Initiated in 2014, the STIR program pairs local governments with startup tech companies that would like to develop products to tackle civic challenges and serve the burgeoning govtech marketplace. Through a partnership with SF MOCI, and enabled by a U.S. Commerce Department grant, the cities of West Sacramento, San Leandro, and Oakland have been able to participate in the 2016 iteration of the STIR program. Each jurisdiction submitted a set of civic challenges, which were included in a request for proposals that was broadly publicized in the global tech startup community.
West Sacramento selected three startups to work with our departments during a 16-week program designed to deliver prototype products addressing the City's specific needs. This partnership is mutually beneficial; the startups receive highly valued (and otherwise difficult to obtain) access to City staff, which allows them to develop insights about customer needs and to rapidly test and iterate prototype products. They also obtain valuable opportunities to market their new products directly to their potential customers in local government.
STIR partner cities also benefit mightily. Most obviously, at the end of the program the cities have the opportunity (but not the obligation) to purchase a software product that was not only developed with their specific needs in mind, but was also conceived with direct input from the very City staff who will be using the program to enhance their effectiveness.
In many cases these new software products will improve the efficiency and/or the quality of city service delivery, resulting in direct benefits to the communities we serve. But it's the less obvious, indirect benefits of the STIR program that may be even more impactful in the long run. While many local government employees have read about the agile development principles that drive most tech startups, STIR participant cities have the opportunity to work alongside a tech startup as they develop an actual software program on a highly accelerated schedule.
These interactions yield many lessons that can benefit any public-sector organization, including:
Understand User Needs
There is a strong tendency for government employees to believe that we know what our community wants without asking them. (After all, it's our job to know what's good for the community, right?) When we do seek community input, it is frequently through community meetings or other mechanisms that may create a biased view of community needs.
Since developing a product nobody wants is a sure path to commercial failure, tech startups place a very high premium on developing a strong understanding of user needs before embarking on a project. The STIR startups understand the value of direct interaction with their end users, which is why they agreed to spend 16 uncompensated weeks working with their STIR partner cities. STIR has reminded us of the importance of ongoing, direct dialogue with residents and businesses both to plan new services and make sure existing ones are still meeting constituents' needs.
Fail Early
In government, political considerations and budgetary concerns often drive us to avoid failure at all costs. But while this approach avoids the appearance of missteps along the way, it actually increases the likelihood that major problems will only come to light later in a project, when they are much more expensive and time-consuming to address. This dynamic has played out very publicly with various state and local projects around the country, and occurs repeatedly around defense procurement at the federal level.
Through our involvement with tech startups, we've learned that projects should be structured to include testing, prototyping, and experimentation early in the process – when failure is cheap – so that later iterations of the work are closer to the desired product. Like a tech startup, our goal should be to create space for ourselves to iterate through several prototype or pilot versions of our proposed improvement before investing the resources to produce the final version.
Bias to Action
In a typical government organization, the perception of a high cost of failure results in a culture where most staff would rather do nothing at all than do something wrong. In some limited (usually safety-related) contexts, this is exactly the right instinct. However, in many cases this approach leads to services that actually become slower over time as additional steps are introduced in an effort to minimize the possibility of even the most unlikely failure.
In contrast, tech startups must constantly advance their products in order to survive. This dynamic, in combination with the recognition that early failure is the best path to success, creates a cultural predisposition towards action. Public-sector entities can encourage a similar "bias to action" among their staff by creating frameworks such as pilot projects, "sandboxes," and prototyping that create safe spaces for the constructive failures that can lead to breakthrough innovations benefiting the community.
Both the tech-sector interactions facilitated by the STIR program, as well as the work products themselves, offer the City of West Sacramento an enormous return on the investment of staff time it has put into joining the program. While STIR is not available everywhere, there is no reason governmental entities at any level can't reach out to the private or non-profit sector to create mutually beneficial partnerships specific to their own circumstances. No single entity has all of the answers to the complex problems facing cities today. However, by working across sector boundaries through programs like STIR, local governments can combine the best qualities of the public, private, and non-profit sectors in order to better serve our communities.