Nov 11 2020

Intersector Reads 2020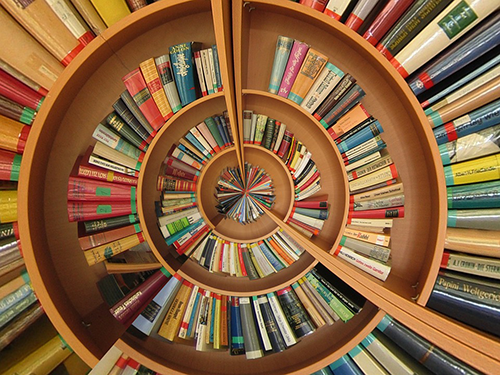 We're reflecting on a great year of intersector reads that examine business, government, and non-profit collaboration as an approach to remedying some of the most complex public challenges we face today. These books are targeted toward both researchers and practitioners interested in cross-sector collaboration — and they tackle a range of topics from financing housing through public-private partnerships to performance management as a tool for collaborative governance. Here's our list, along with publishers' summaries, of the most valuable books on cross-sector collaboration published in 2020.
---
Partner with Purpose: Solving 21st-Century Business Problems Through Cross-Sector Collaboration, Steve Schmida (Rivertowns Books)
"In the 21st century, businesses are increasingly faced with complex, 'wicked' problems—challenges with social and environmental dimensions they cannot solve on their own. Such problems are especially common in the frontier markets of Asia, Africa, Latin America, and Eurasia. In many cases, the best solution is to create cross-sector partnerships with organizations from outside the business world—nonprofits, foundations, government agencies, universities, and more. The resulting partnerships can generate business value as well as positive social impact, thereby benefiting companies and communities alike.
Partner with Purpose by Steve Schmida is a step-by-step guide to planning, launching, managing, and growing cross-sector partnerships, illustrated with vivid real-life stories from the author's work with companies around the world. It explains how to recognize when a cross-sector partnership is the right tool for tackling a business problem, how to find potential partners from beyond the for-profit sphere, and how to develop viable solutions to the wicked problem you face."
---

Enabling Collaborative Governance Through Systems Modeling Methods: Public Policy Design and Implementation, edited by Carmine Bianchi, Luis F. Luna-Reyes, and Eliot Rich (Springer)
"This volume constitutes a first approximation for the use of systems approaches and dynamic performance management as tools for collaborative governance. The chapters examine models and simulations used in some specific systems approaches, which contribute to facilitating problem focus and collective understanding of collaborative governance, especially in the area of performance management. The explicit connection between resources and outcomes promoted by this view helps managers to understand better how to improve policy and to create positive outcomes that create public value."
---

A New Model for Housing Finance: Public and Private Sectors Working Together to Build Affordability, Murtaza Baxamusa (Routledge)
"A New Model for Housing Finance presents a thought-provoking solution to the housing crisis that follows the division of public and private money on housing costs and benefits. It brings a practical perspective on why housing is unaffordable, and what can be done about it using public and private capital. This book re-examines the foundation of housing finance in the United States with the aim to shift the paradigm from the public and private sectors working in silos, to working together.
Through brief yet rigorous chapters, the book assesses the policy failures of both public and private sectors by drawing attention to the continuing human impacts of this man-made crisis, finally calling for a new model of financing housing through public–private partnerships. The limited impact and false hope of planning interventions, as well as the widespread economic impacts of the global pandemic of 2020, demonstrate the urgent need for change in our approach to housing policy, and this book lays out a path forward. It will be of interest to anyone working in or studying housing, social justice, urban planning, urban studies, and public policy."
---

Facilitating Interdisciplinary Collaboration among the Intelligence Community, Academy, and Industry, Jessica Katz Jameson, Sharon M. B. Joines, Beverly B. Tyler, and Kathleen M. Vogel (Cambridge Scholars Publishing)
"This volume describes, analyzes, and critiques the design and evolution of the Laboratory for Analytic Sciences (LAS), a National Security Agency-funded big data laboratory. The LAS consists of teams of intelligence personnel, who provide practical understanding of needs, targets, and tradecraft, working collaboratively with university scholars and industry partners of varying disciplines to bring their collective expert knowledge and understanding to improve the tools and tradecraft of intelligence. This book details the theoretical and practical lessons that can be drawn from the LAS for the development of cross-sector, interdisciplinary collaboration. It will inform scholars and practitioners in intelligence, communication, design, management, public policy, political science, and indeed all arenas currently grappling with the desire to engage multiple and diverse stakeholders in the research and development of innovative solutions to the world's most challenging problems."