Feb 04 2020

Intersector Reads 2019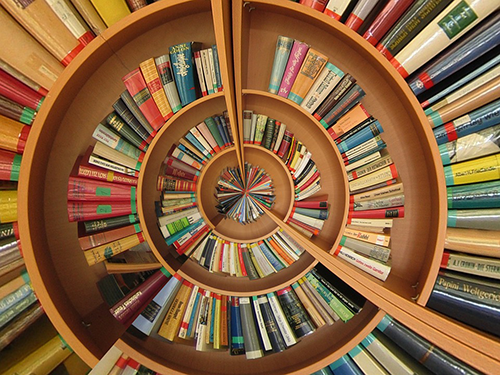 In the New Year, we're reflecting on a great year of intersector reads that examine business, government, and non-profit collaboration as an approach to remedying some of the most complex public challenges we face today. These books are targeted toward both researchers and practitioners interested in cross-sector collaboration — and they tackle a range of topics from sustainable development to collaborative environmental governance. Here's our list, along with publishers' summaries, of the most valuable books on cross-sector collaboration recently published.
---

Public-Private Partnerships for Sustainable Development, edited by Axel Marx (MDPI)
"Voluntary sustainability standards (VSS) and other private governance instruments (e.g., Fair Trade, Forest Stewardship Council, Fair Wear Foundation, GLOBALGAP) are increasingly regulating global production processes and economic activities. VSS verify the compliance of products or production processes with sustainability standards. The importance of voluntary sustainability standards is now widely recognized. After being operational for more than two decades, they have established themselves as private governance instruments. This recognition is also exemplified by their integration in public regulatory approaches. Governments and international organizations are partnering with voluntary sustainability standards to pursue sustainable development policies. We witness the integration of VSS in the regulatory approaches of local and national governments in countries around the world, the integration of VSS in trade policies, the emergence of public-private initiatives to govern global supply chains, and the inclusion of private initiatives in experimentalist governance regimes. This Special Issue seeks to bring together research on the interface between private and public governance."
---

The Logic of Public–Private Partnerships: The Enduring Interdependency of Politics and Markets, Graeme A. Hodge and Carsten Greve (Edward Elgar Publishing)
"This book examines Public-Private Partnerships (PPP), and tracks the movement from early technical optimism to the reality of PPP as a phenomenon in the political economy. Today's economic turbulence sees many PPP assumptions changed: what contracts can achieve, who bears the real risks, where governments get advice and who invests. As the gap between infrastructure needs and available financing widens, governments and businesses both must seek new ways to make contemporary PPP approaches work."
---

The Practical Playbook II: Building Multisector Partnerships That Work, Edited by Michener, et al. (Oxford University Press)
"Nontraditional collaborations have produced some of the most sweeping, health-improving results in recent memory. But whether it's public/private, cross-discipline, or interagency, the formula for identifying these partnerships — not to mention making them work — remains very much in progress.
The Practical Playbook II is the first resource to elucidate what works (and what doesn't) when it comes to collaborating for change in and around health. It brings together voices of experience and authority to answer this topic's most challenging questions and provide guideposts for applying what they've learned to today's thorniest problems."
---

Collaborative Environmental Governance Frameworks: A Practical Guide, Timothy Gieseke (CRC Press)
"This book takes a practical approach to understanding and describing collaborative governance for resolving environmental problems. It introduces a new collaborative governance assessment model and recognizes that collaborations are a natural result of organizations converging around complex issues. Rather than identifying actors by their type of organization, the actors are identified by the type of role they play. This approach is aligned with how individuals and organizations interact in practice, and their dependence on collaborations to solve emerging environmental problems. The book discusses real cases with governance issues and creates new frameworks for collaborations."
---

Policy and Governance in the Water-Energy-Food Nexus: A Relational Equity Approach, Edited by Anastasia Koulouri and Nikolai Mouraviev (Routledge)
"This book discusses the balance of priorities within the Water-Energy-Food (WEF) nexus and its impact on policy development and implementation, highlighting innovative perspectives in adopting a holistic approach to identify, analyse and manage the nexus component interdependencies.
Due to increasing demands for natural resources, the WEF nexus has emerged as a response to the numerous global challenges. Addressing WEF challenges often involves balancing multiple and competing priorities and identifying and managing interrelations, synergies and trade-offs between the three components of the nexus. In this volume the authors focus on the dynamics between multiple stakeholders, such as governments, businesses, NGOs and local communities, when addressing WEF challenges by adopting a nexus approach. The book argues that effective engagement of multiple stakeholders can address difficulties arising from the introduction of an integrated approach to WEF policy design and implementation, increasing the potential benefits. The book also looks at the effect of international relations and regional power struggles on resolving cross-border WEF nexus issues. Case studies are drawn from Kenya, Central Asia, USA and Peru, highlighting key themes, such as how collaborative governance, enabled and facilitated by relational equity management, can be viewed as an innovative way to reconcile competing priorities."

---

A New Era for Collaborative Forest Management: Policy and Practice insights from the Collaborative Forest Landscape Restoration Program, Edited by William H. Butler and Courtney A. Schultz (Routledge)
"This book assesses the Collaborative Forest Landscape Restoration Program (CFLRP) and identifies lessons learned for governance and policy through this new and innovative approach to collaborative forest management. 
Unlike anything else in US public land management, the CFLRP is a nationwide program that requires collaboration throughout the life of national forest restoration projects, joining agency partners and local stakeholder groups in a kind of decade-long restoration marriage. This book provides a comprehensive assessment of the governance dynamics of the program, examining: questions about collaborative governance processes and the dynamics of trust, accountability and capacity; how scientific information is used in making decisions and integrated into adaptive management processes; and the topic of collaboration through implementation, an underdeveloped area of collaborative governance literature. Bringing together chapters from a community of social science and policy researchers who have conducted studies across multiple CFLRP projects, this volume generates insights, not just about the program, but also about dynamics that are central to collaborative and landscape approaches to land management and relevant for broader practice."