Dec 20 2016

Intersector Reads 2016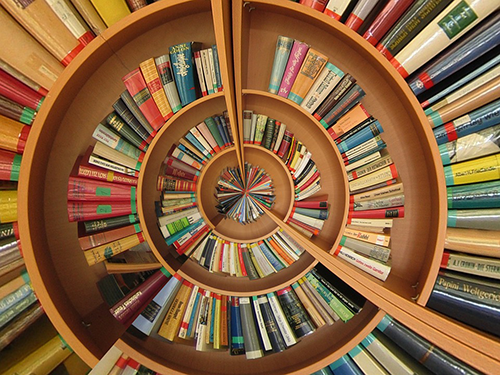 As the New Year draws closer, we're reflecting on a great year of intersector reads that examine business, government, and non-profit collaboration as an approach to remedying some of the most complex public challenges our country faces today. These books are targeted toward both researchers and practitioners interested in cross-sector collaboration, and they tackle a range of topics from homelessness to urban sustainability. Here's our list, along with publishers' summaries, of the most valuable books on cross-sector collaboration published in 2016.
---
"Collaborative Governance," Alison Gash, chapter in Handbook on Theories of Governance, edited by Christopher Ansell and Jacob Torfing (Edward Elgar Publishing Limited)
"Collaborative governance has come to represent for many policy-makers, managers, and community members an elixir to the 'business-as-usual' approach to policy-making which privileges hierarchy and order over inclusion and innovation. Believers in and proponents of collaborative governance tout its flexibility, creativity and demand-driven orientation towards policy and program development, as well as its adherence to the values of deliberation and transparency. Despite a widespread belief in the power of collaboration to solve society's ills, however, we know little about what collaborative governance is, how it works, and whether it lives up to its promise. This chapter provides a summary of the salient questions and theories that frame both the study and the practice of collaborative governance. Through this review we can identify areas of agreement, contention and confusion about the use, risks and benefits of collaborative governance."
---
The Challenges of Collaboration in Environmental Governance: Barriers and Responses, edited by Richard Margerum and Cathy Robinson (Edward Elgar Publishing)
"Collaborative approaches to governance are being used to address some of the most difficult environmental issues across the world, but there is limited focus on the challenges of practice. Leading scholars from the United States, Europe, and Australia explore the theory and practice in a range of contexts, highlighting the lessons from practice, the potential limitations of collaboration, and the potential strategies for addressing these challenges.
The authors explore the theory, problems, and context of collaboration challenges through a diverse set of international case studies from around the world. They also examine challenges related to power, politics, organizations, stakeholder roles, process, and participation, concluding with a research agenda to help guide future scholarship and practice. The goal is to highlight consistent difficulties from practice, and examine potential strategies for addressing conceptual weaknesses – all with an eye towards improving environmental governance results.
By providing a synthesis of major themes and a research agenda for collaborative governance, this book will serve as an asset to academics and researchers in urban planning, public policy, public administration, political science, geography, conflict resolution, and natural resource management as well as practitioners working for governments or non-profit organizations."
---
Collaborative Innovation in the Public Sector, Jacob Torfing (Georgetown University Press)
"Governments worldwide struggle to remove policy deadlocks and enact much-needed reforms in organizational structure and public services. In this book, Jacob Torfing explores collaborative innovation as a way for public and private stakeholders to break the impasse. These network-based collaborations promise to multiply the skills, ideas, energy, and resources between government and its partners across agency boundaries and in the nonprofit and private sectors.
Torfing draws on his own pioneering work in Europe as well as examples from the United States and Australia to construct a cross-disciplinary framework for studying collaborative innovation. His analysis explores its complex and interactive processes as he looks at how drivers and barriers may enhance or impede the collaborative approach. He also reflects on the roles institutional design, public management, and governance reform play in spurring collaboration for public sector innovation. The result is a theoretically and empirically informed book that carefully demonstrates how multi-actor collaboration can enhance public innovation in the face of fiscal constraint, the proliferation of wicked problems, and the presence of unsatisfied social needs."
We spoke with Jacob Torfing about his article "Public Value Creation through Collaborative Innovation," co-authored with Barbara Crosby and Paul 't Hart, for our Research to Practice series. Read the full piece here.  
---
Building a Collaborative Advantage: Network Governance and Homelessness Policy-Making in Canada, Carey Doberstein (University of Washington Press)
"Homelessness is not a historical accident. It is the disastrous outcome of policy decisions made over time and at several levels of government. Drawing on network governance theory, extended participant observation, and more than sixty interviews with key policy figures, Carey Doberstein investigates how government and civil-society actors in Vancouver, Calgary, and Toronto have organized themselves to solve public problems. He concludes that having a progressive city council is not enough to combat homelessness – civil-society organizations and actors must have genuine access to the channels of government power in order to work with policy makers and implement effective solutions."
We spoke with Carey Doberstein about his article "Designing Collaborative Governance Decision-Making in Search of a 'Collaborative Advantage'" for our Research to Practice series. Read that piece here.
---
The Three Sector Solution: Delivering Public Policy in Collaboration with Not-for-profits and Business, edited by John Butcher and David Gilchrist (Australian National University Press)
"This collection of essays had its origins in a one-day workshop held in August 2015 at The Australian National University. Jointly convened by Dr John Butcher (ANZSOG) and Professor David Gilchrist (Curtin Not-for-profit Initiative) the purpose of the workshop was to bring together academic researchers, policy practitioners and thought leaders to address a variety of emerging issues facing policymakers, public sector commissioners, not-for-profit providers of publicly funded services, and businesses interested in opportunities for social investment. The workshop itself generated a great deal of interest and a 'baker's dozen' of contributors challenged and engaged a full house. The level of enthusiasm shown by the audience for the subject matter was such that the decision to curate the presentations in the form of a book was never in doubt. The editors trust that this volume will vindicate that decision. At one time the state exercised a near monopoly in the delivery of social programs. Today, almost every important public problem is a three sector problem and yet we have little idea of what a high-performing three sector production system looks like. It is the editors' hope that this volume will provide a foundation for some answers to these important public policy questions."
---
Let Knowledge Serve the City, edited by B.D. Wortham-Galvin, Jennifer H. Allen, and Jacob Sherman (Greenleaf Publishing)
"A critical component of Portland's success is collaboration between different communities and institutions; the Sustainable Solutions series examines higher education's role in these partnerships. In exploring how best to 'let knowledge serve the city', Portland State University translates its founding motto from mere words to applied research and action.
This first volume examines different approaches to collaborative work that PSU has taken, both within the university and with community partners: how have barriers been overcome between different areas of study, between academia and the public, and why is bridging these divides so important? It also introduces the themes of the engaged university, social justice, climate change and sustainable economic development, which shape PSU's work.
Let Knowledge Serve the City is ideal for anyone seeking best practice in connecting students and universities with the needs of local communities. From public interest design and student leadership, to food justice and age-friendly development, authors combine academically rigorous theories of sustainability and community-university partnerships with lessons learned on how to realize ideals of sustainable development."
---
Building the Future: Big Teaming for Audacious Innovation, Amy C. Edmondson and Susan Salter Reynolds (Berrett-Koehler Publishers)
"Machiavelli famously wrote, 'There is nothing more difficult to take in hand, more perilous to conduct, or more uncertain in its success than to take the lead in the introduction of a new order of things.' That's what this book is about — innovation far more audacious than a new way to find a restaurant or a smart phone you can wear on your wrist. Amy C. Edmondson and Susan Salter Reynolds explore large-scale systemic innovation that calls for 'big teaming': intense collaboration between professions and industries with completely different mindsets. To explore the kind of leadership required to build the future, Edmondson and Reynolds tell the story of an award-winning 'smart city' start-up launched with the ambitious goal of creating a showcase high-tech city from scratch. The collaboration brought together software entrepreneurs, real estate developers, city government officials, architects, builders, and technology corporations. Taking a close look at the work, norms, and values in each of these professional domains, readers gain insight into why teaming across fields is so challenging, and what leaders can do to help."