Apr 28 2014

City On a Diet: All Three Sectors Help Oklahoma City Lose Weight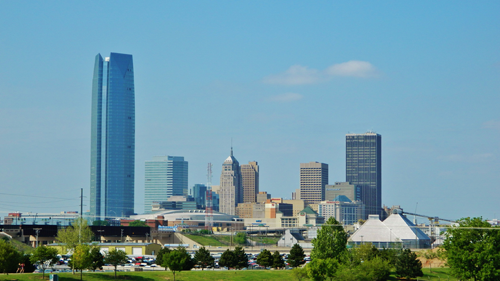 In 2007, Oklahoma City Mayor Mick Cornett read a Men's Fitness magazine article ranking his city No. 2 on a list of America's "fattest cities." Mick himself had gained ten pounds each of his first two years in office, and he responded to the article in an unexpected way: putting his city on a diet.
Led by the Mayor's Office and supported by corporate and non-profit partners, Oklahoma City's citizen lost one million pounds. In 2012, Men's Fitness included the metropolis on its list of the country's "fittest" cities.
Each sector approached and addressed the problem in their own terms for collective benefit. Mick gave talks to businesses and non-profits, including Oklahoma City's Wellness Now, which had long pushed for health and obesity awareness. Church and civic groups were encouraged to create friendly competitions over whose members could lose the most weight. Local restaurants were also eager to join the campaign; their chefs engaged in a "competition" to create new, healthy menus, where the "Mayor's Special" became their biggest seller.
At the national level, the CEO of Taco Bell used Oklahoma City to test a new "fresco" healthy menu with lower calories; as Mick said, "with 45 Taco Bells in Oklahoma City, that's a pretty powerful statement that people in Oklahoma City want to eat there." The Taco Bell restaurants then put up a poster picturing the Mayor urging patrons to participate in the city's weight loss campaign. Chesapeake Energy programmed staff computers so when employee logged on, a video of Mick popped up, urging staffers to use their company's fitness facilities. The Mayor hosted meetings with HR directors of Oklahoma City's top employers, encouraging them to use the website tools to compete on employee fitness goals and weight-loss numbers.
"I felt like, if my priorities were really jobs and education, then I couldn't deny the fact that job creators and entrepreneurs were going to want to know what their health-care costs were going to be and what their absentee rates were going to be; and if you're a city that doesn't prioritize its health, you're not going to be very successful on the job front," Cornett said.