Jun 27 2017

Intersector Briefing: Pay for Success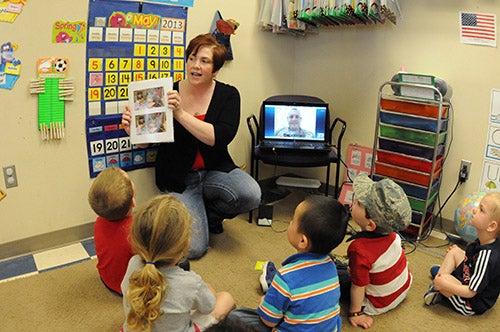 Pay for success programs refer to partnerships in which government contracts with private partners who provide upfront capital to high quality service providers to achieve a public goal. The private-sector partners are then repaid based on the achievement of previously agreed upon outcomes. (This helpful graphic from Next City breaks down social impact bonds into a visually digestible format.)
The first pay-for-success project originated in 2010 in the United Kingdom, and the model was first attempted in the United States in 2012. According to the Nonprofit Finance Fund's Pay for Success Learning Hub (see below for more information on the resource), as of early 2017, more than a dozen pay-for-success projects had launched, one had been completed, and more than 50 were in development, addressing a wide range of issue areas, from homelessness to recidivism to early childhood education.
With our focus on tri-sector collaborations involving government, business, and non-profits, The Intersector Project has a natural interest in pay for success. We take this opportunity to explore pay for success by looking at insightful commentary on the topic, resources that can help pay-for-success practitioners, and recent examples and updates from the field.
---

Commentary
Is pay-for-success the future of government spending?
This optimistic look at pay for success comes from Pacific Standard and discusses the benefits that arise for the different parties involved in these initiatives. "For non-profits, pay-for-success funding provides stable, consistent funding over the course of several years, a luxury that many non-profits lack," Dwyer Gunn, the author of the piece, explains. "Governments, meanwhile, are not only protected from footing the bill for ineffective programs, but are able to learn, from an unbiased third party, whether a program is effective and worthy of further investment." Gunn also highlights the bipartisan nature of support for pay for success as an approach to solving public problems.
Why "pay for success" financing could cost taxpayers more than they bargained for
This more critical piece comes from In These Times, looking at a pay-for-success initiative in Chicago Public Schools. The author acknowledges that, at its best, pay for success could fund much-needed programs and foster greater government accountability. "But at its worst, pay for success can leave taxpayers paying substantially more than if their governments had just funded programs directly, cement narratives of fiscal austerity, and incentivize misguided social outcomes," she writes, also expressing concern that the use of pay for success is likely to increase with a president that seems poised to rely heavily on the private sector to do public work.
Success metrics questioned in school program funded by Goldman
While this New York Times article is from 2015, it highlights the issues that can arise around performance metrics in pay-for-success initiatives. The initiative in question is a pay-for-success program in Salt Lake City, launched in 2013 to provide high-impact and targeted curriculum to preschool-aged children from low-income areas (details on the program partners, design, governance, and more here). When the first round of results was released in 2015, questions emerged around validity and whether the program was actually proving as successful as the preliminary data suggested. "The concerns about the program are a reminder of how hard it is to properly structure public-private partnerships like social impact bonds, which depend on easily verifiable and commonly agreed-upon methods of measuring success for goals that can be hard to define, such as student success," the author writes.
Paying to end homelessness vs. paying for homeless shelters
This piece from Next City's Oscar Perry Abello looks at commentary from a new collection of essays related to pay for success, What Matters: Investing in Results to Build Strong, Vibrant Communities. He also mentions the potential disagreement on the validity of outcomes, as in the Utah case, but he highlights another important question that is yet to be answered in the pay-for-success field: "Since the savings for something like reducing chronic disease in low-income communities can show up on local, state, and federal budgets in terms of reduced spending on healthcare, how should the different levels of government share the burden of paying back investors for a successful transaction? And which level of government should assume the burden of funding a successful solution to keep it going if necessary after paying back the investors?"
---

Tools and resources
Pay for Success Learning Hub
This resource from the Nonprofit Finance Fund (NFF) provides comprehensive, up-to-date information about the field of pay for success. The Learning Hub has descriptions of pay-for-success projects from across the country, as well as fact sheets, sample documents, readiness questionnaires, market analyses, and news of current funding opportunities and learning events from NFF and many others in the field.
Pay for Success: Living Cities' Initial Screening Criteria
The Pay for Success Initial Screening Criteria from Living Cities presents a checklist of questions that can be used to assess the following qualities of potential pay-for-success projects: Impact, Innovation, Collaboration, Government Champion, and Programmatic Significance.
PFS + ECE: Pay for Success Early Childhood Education Toolkit
This Toolkit from Urban Institute "is designed to guide jurisdictions and their partners through the core elements of a PFS project in early childhood education: the existing evidence for early childhood interventions, the role of data, the measurement and pricing of outcomes, program funding and financing, implementation, and evaluation design. … Together, these briefs can help jurisdictions decide if pay for success is the right approach for them — and if so, how to get started."
New Tools to Amplify Impact: A Pay for Success Guide to Building Non-profit Capacity
This report is "an attempt to shed new light on one of the most difficult challenges in the social sector: achieving sustainable funding at meaningful scale. Working with the W. K. Kellogg Foundation and four of their grantees," the authors "explored the question: how can non-profits prepare themselves — and their data, evidence, and outcomes — for the next generation of government funding?"
---

Some recent examples and updates
New fund may lure more investors to pay-for-success model
Hailed as "first of its kind," a new $10 million fund from Reinvestment Fund hopes to change the way investors are involved in financing pay-for-success projects and, as a result, accelerate the pipeline of these projects. The strategy is to take a portfolio approach, "pooling money into a single fund that will only make pay-for-success investments," Next City reports. "When Reinvestment Fund finds a deal that it likes, it won't have to turn around and conduct a search for investors who are interested in a certain geographic area or issue."
Some recently announced pay-for-success projects include: