Mar 30 2015

How can technology be harnessed to scale impact?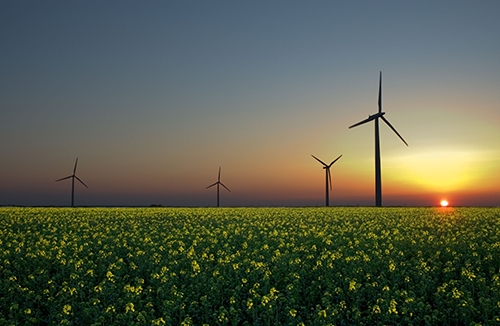 Many organizations are now focusing on technology to break through barriers to impact. Because of barriers such as lack of sufficient infrastructure to support users, inability to widely distribute knowledge, and difficulty targeting hard to reach users, organizations often only reach 1 to 2 percent of the total need of their audience. Can technology be harnessed to overcome these barriers and scale impact? And, if so, how?
This was the subject of a recent Bridgespan Group webinar, "How Technology is Breaking Barriers to Scaling Social Good," which also provided insight into how intersector partnerships can help scale solutions. The webinar featured Richard Leftley, CEO of MicroEnsure, Pat Christen, President & CEO of HopeLab, and Abe Grindle, Case Team Leader for Bridgespan Group.
Grindle gave six examples for the ways in which technology is helping break through barriers to impact.
1. Empower people with information
Distributing knowledge widely can help scale impact. For example, Esoko, a communication tool for businesses, projects, NGOs, and governments leverages cell phone technology to empower farmers with crop information via SMS quickly and efficiently.
2. Teaching and engaging
Technology can be a vehicle for bringing quality resources available from one person or organization to a large number of people scattered through the country or world. For example, e-learning ventures like Khan Academy and massive open online courses, or MOOCS, are putting a large of audience of students in control of the pace of their learning.
3. Matching with causes
There have been a number of organizations that have used technology to match people with causes they care about and services they need. For example, VolunteerMatch.org connects volunteers with causes, and RLab's JamIIX anonymously matches youth with counselors.
4. Crowdsourcing hotspots
Technology offers platforms through which trends and patterns can easily emerge from large datasets. For example, Janagraha's "I paid a bribe" collects data about abuse of power so citizens can be empowered to avoid traps and authorities can capture abusers.
5. Reaching the underserved
Technology can improve reach. For example, MicroEnsure provides insurance products to low income customers in Asia and Africa by leveraging mobile telecommunications systems. These customers would not have access to insurance without these technologies.
6. Raising cash for good
In recent years, technology has allowed for people to raise money for causes they care about. For example, Indiegogo and Charity Water create campaigns to raise money for social causes.
Active Ingredients for Success
Pat Christen, talking about creating games for young cancer patients, gave three active ingredients for using technology to scale impact.
Identify the behavior you want to change
Understand underlying psychology
Design technology that would create an experience that would shift that psychology
What are the key takeaways for intersector partnerships?
Good intentions are not enough. Technology gives us the power to scale, but we have to be careful what we wish for. There can be unintended consequences.
We are in a much more powerful position if we work in partnership, especially with private sector partners.
To conclude, Pat Christen said she was very excited about possibilities of cross-sector partnership and felt that technology would only enhance the possibilities for sectors working together.