Jul 13 2015

Fit4D and Healthfirst expand collaboration to deliver diabetes program to underserved populations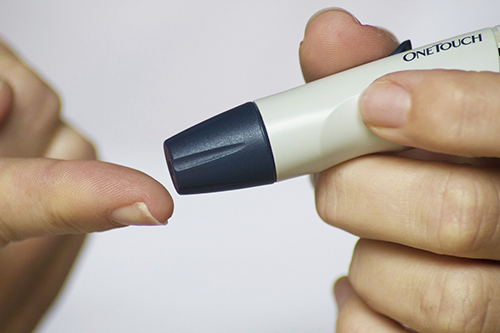 The partnership between Fit4D and Healthfirst dates back to 2014 when the corporation and non-profit launched a pilot program to deliver Fit4D's innovative, data- and technology-driven diabetes platform to Healthfirst's members in the Bronx. The duo was one of 11 start-ups to receive awards through Pilot Health Tech NYC, an initiative from the New York City Economic Development Corporation (NYCEDC) that leverages partnerships to test new technologies in healthcare settings. The plan for the pilot project was to use Fit4D's certified diabetes educators and powerful algorithms to match Healthfirst members with the best individualized diabetes treatment. The ultimate goal was to assess whether the Fit4D program could prevent individuals  from suffering diabetes complications that would drive up healthcare costs.
The initial collaboration between the healthcare technology company and the non-profit health insurance provider seems to have been successful, since they reported this week that they will be expanding their partnership, with a focus on Healthfirst's Spanish and English speaking members with poorly controlled diabetes.
Diabetes is a widespread issue in New York City, where 2 million people — 12.3 percent of the population— are suffering from the disease. Affected individuals typically struggle to manage the disease, because it involves medications, integrating a healthy lifestyle, coping with emotional stresses, and using measurement tools like blood glucose meters. The disease and treatment varies between individuals, making it challenging for healthcare professionals who have limited time to address individual concerns. "Poorly managed diabetes is a costly problem. The 18 percent of the population with poorly managed diabetes accounts for 40 percent of diabetes costs while also having a large impact on payer and ACO performance ratings," said David Weingard, Fit4D Chief Executive Officer, when the two organizations announced the initial partnership last year.
The partnership seems natural, with a company working to improve the lives of people with diabetes and a health insurance provider whose goal is to keep insurance free or low-cost. "Our collaboration with Fit4D enables us to deliver an innovative and scalable program to help our members with diabetes and provide value-based services to our providers," explained Dr. Susan Beane, Healthfirst VP and Medical Director. And with the financial support to get the pilot program off the ground coming from NYCEDC, this project is another example of how intersector collaboration can make a real impact in public health. You can read about other health and wellbeing related collaborations in our Case Library.