Apr 11 2016

Engage Mississippi aims to create a culture of collaboration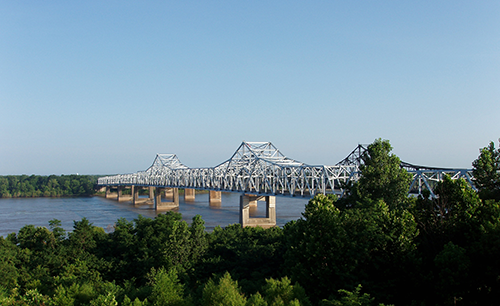 At The Intersector Project, we're constantly scanning the news and social media for inspiring examples of cross-sector collaboration from across the country, coming across stories from many issue areas including water management, disaster response, public space development, public health, housing, homelessness, and more. We parse these examples on our blog, examining how each sector plays a distinct role and how the partnership illustrates the use of key tactics from our Toolkit for Intersector Collaboration. What we come across less often are examples of a community or region addressing the process of collaboration and making it central to the way the area tackles its most complex problems more broadly. That's why we were excited come across this profile of a recent community engagement event held by Engage Mississippi, an organization that aims to foster collaborative work across the state.
At the event, Mississippi First Lady Deborah Bryant spoke of the aftermath of the tornado that devastated Louisville, Mississippi, in 2014. "It took everyone from law enforcement officers to emergency management workers to Red Cross, church members, volunteers, national organizations, local and state officials, the National Guard, and the victims themselves working together to rebuild Louisville," she explained to the attendees who represented businesses, non-profits, and government agencies. Bryant used this example of collaboration as inspiration for creating a culture of collaboration across Mississippi, to address issues such as illiteracy, dropout rates, and health issues: "Everyone you've seen and met at today's summit is a potential partner in your work. … All of these various entities pulled together in a disaster and we can do the same to meet other challenges."
Engage Mississippi's website lays out the limitations of single-sector approaches and the value of a collaborative approach. While local communities may have an understanding of their problems, they often lack the resources needed to address them. Businesses often want to provide funding and other support to solve important issues but lack the means to channel this support to the proper cause. Both state and federal government have limited funding. "The organization's website warns against siloed approaches: "This method of operation is repeated in nearby communities as other, analogous entities are doing something similar with comparable, limited results. Multiply this one thousand-fold and you get the 'isolated impact' model: too many entities with too many solutions spreading few dollars much too thinly to actually channel effective change."
Engage Mississippi's mission is to leverage the good intentions of each of the sectors by providing them with the means to share resources, ideas, and expertise to move the needle on serious problems in the state. Its collaborative strategy for issues is outlined here and includes key points such as providing an organizational foundation, leveraging the resources of higher education institutions, and embracing proven models of success. Through events like the one mentioned above, Engage Mississippi convenes diverse stakeholders to make collaboration top-of-mind as a problem-solving tactic for decision makers in different sectors across the state.
Collaboration shouldn't be something a community turns to only in the wake of a natural disaster, or when schools are struggling, or when infrastructure is failing. Ideally, it should be woven into the fabric of how a community works. Engage Mississippi is inspiring in its mission to do just that.