Feb 27 2015

Cyber P3 to build "network of cyber warriors"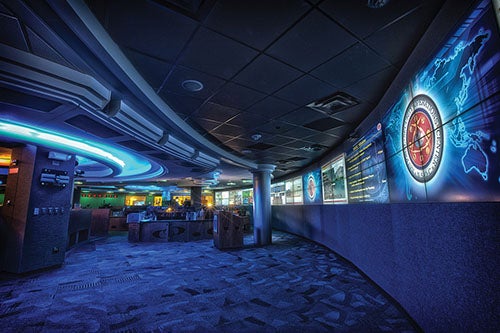 With increasing incidence of cyber attacks on both public and private entities in the United States, the U.S. Army Reserve has launched Cyber P3, a cross-sector initiative whose aim is to educate and train a group of "cyber warriors."
Launched this month, the initiative brings together the U.S. Army Reserve, six universities, and nearly a dozen private-sector employers to train "elite cyber warriors" who will serve in the army, elsewhere in the public sector, and in the private sector.
"The demand for these cyber security professionals and cyber experienced soldiers far outpaces the current inventory," said Chief of Army Reserve Lt. Gen. Jeffrey W. Talley at the announcement of the collaboration. The Government Accountability Office estimates it would take 40,000 cyber security professionals to satisfy the government's current demand, Talley noted.
"Just as the employers have this significant shortage, and the government has a significant shortage, the military has a significant shortage as well," said Lt. Col. Scott Nelson, who will manage Cyber P3. "The missions are outstripping the capability that the Army has."
Cyber security professionals not only understand code, but also risk management and the business aspects of cyber security, Nelson said, which is why private sector involvement is so critical to Cyber P3. "The most effective way to maintain your competency and technical skills in this space is being employed as a cyber security professional,"  he said.
The collaboration promises mutual benefits to the partners involved, said Nelson, predicting that  universities will see a greater demand for their cyber security related programs and that employers will, through involvement with designing university curriculum, see better prepared potential employees.
"What we've really hit is this nexus of excitement and opportunity because employers, universities, the schools, are all saying 'We need this,'" Nelson said.
Universities participating in the Cyber P3 are University of Colorado, Colorado Springs; Drexel University; George Mason University; Norwich University; University of Texas at San Antonio; and University of Washington Tacoma.