May 20 2016

Cross-sector leaders in Tennessee take aim at blight through first-in-the-nation charter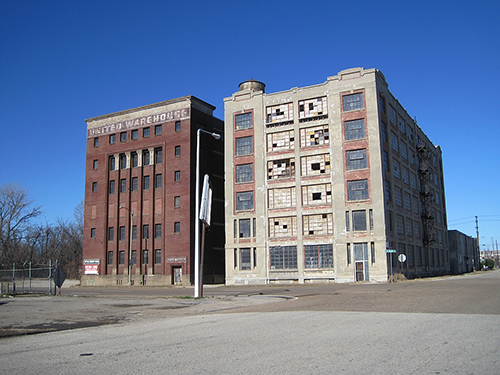 Blighted property has a snowballing effect in the neighborhoods it plagues, depressing property values, reducing tax revenue, attracting crime, and leading to further disinvestment by neighboring residents and businesses. "A vacant lot is a contagious place," to quote a special Washington Post article on the subject. Blight affects cities across the country, from New Orleans, to Philadelphia, to Chicago, to Detroit. And in Tennessee, cross-sector leaders have come together to launch what they say is a first-in-the-nation approach to reducing and eliminating blight.
While Tennessee officials have actively tackled blight in the past, their strategy has typically been to demolish or refurbish individual properties — not to address the underlying cause of blight. "Unfortunately, without some larger coordinating framework to guide and inform these actions, we end up treating the symptoms without addressing the deeper sources of the illness," wrote the mayors of Memphis and Shelby County, Tennessee, in a document that lays out a new strategy, the Memphis Neighborhood Blight Elimination Charter.
The Blight Elimination Charter represents the work of nine government agencies and key business- and non-profit-sector leaders to open up lines of communication and begin a long-term initiative to collaboratively address blight. The intention is for the Charter to serve as a "coordinating framework" for the "sustained, coordinated action plan that will address blight from long-term policy and market perspectives while intensifying immediate abatement efforts."
Build a Common Fact Base
In developing the Charter, cross-sector leaders focused on building a comprehensive understanding of "the scale, scope, and nature of blighted properties in Memphis," relying on leaders' experience, a new Memphis Property HUB developed by the Mayor's Innovation Delivery Team, and a recent parcel survey project by the City's Code Enforcement Department.
Building a Common Fact Base is key in cross-sector collaboration. Agreeing on a baseline of data and facts that guide partners' understanding of the issue they wish to solve allows partners to determine the best strategy, agree on what defines success, and pursue their goals. The steering committee that created the charter also recognized a need for more and better data on blighted properties, "including their specific conditions, locations, and ownership, as well as whatever unseen forces and factors may be causing and perpetuating blight" as a key part of any future strategy.
Establish a Governance Structure
As part of their work to develop the Charter, the steering committee also laid the groundwork for a governance structure for future collaboration, approving the concept of a Blight Elimination Coordinating Team that will continue its work, which will "be responsible for the overall management of the Charter and Action Plan through information sharing, collaborative problem solving, advocacy, and the routine coordination of blight elimination policies, programs, and projects for maximizing collective impact."
The creation of a formal or informal organizational system for decision making and project management is another key component of cross-sector collaboration. Clear governance structures, such as committees, workgroups, or facilitated discussions, provide direction while nurturing equity and inclusivity to resolve actual or perceived power imbalances that can arise during collaboration.
The Blight Elimination Coordinating Team will formally develop structure, membership, ground rules, and meeting protocol in the near future. According to the charter, Coordinating Team members will include "representatives from local government, non-profit organizations, community groups, civic institutions, and business associations who currently manage organizations or lead initiatives directly involved with blighted properties."
While the Memphis Neighborhood Blight Elimination Charter is a planning document, and the collaboration will need time to prove its efficacy, the involvement of cross-sector leaders in laying a groundwork for collaborative action is encouraging. At the intersection of private owners, public regulation, and non-profit interests, blight is an issue that is particularly well-suited for solutions involving cross-sector collaboration, and we're excited to follow Memphis' progress.