Jun 21 2016

Cross-sector initiative Success Boston graduates first cohort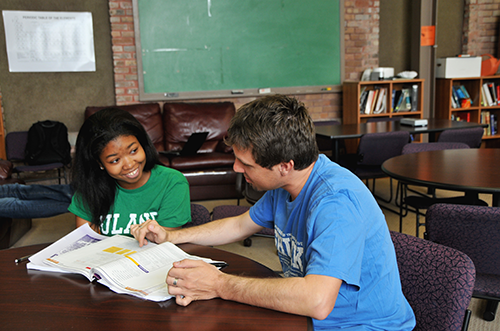 A cross-sector initiative in Boston is illustrating a common theme for many cross-sector collaborations — the importance of research to demonstrate outcomes. Success Boston, launched in November 2008, is a collaborative initiative whose aim is to tackle low rates of college completion by students matriculating from Boston public schools. Through the program, students pair with mentors who assist them with a range of college preparatory and completion activities, including SATS, applying to college, navigating financial assistance departments, selecting courses, and more.
With the initiative's inaugural cohort graduating this year, and with a White House grant fueling its expansion for future years, partners gathered recently to discuss the initiative, which brings together Boston Public Schools, The Boston Foundation, the Boston Private Industry Council, city government, higher education institutions, local non-profits, and local employers. While speakers lauded the collaboration behind the initiative, they spoke with "tempered enthusiasm" about the program's outcomes according to recent coverage in The Bay State Banner. While the college completion goal for the 2009 cohort was nearly reached, and college enrollment rates have increased, racial and gender gaps persist. Also, partners cautioned that more rigorous research is needed to attribute the improvements to Success Boston.
This discussion reflects a larger dilemma in the growing field of cross-sector collaboration, one that we've written about before: While progress has been made, there remains a need for research activities that connect practitioners and scholars — an opportune way to simultaneously advance thinking and practice. Those actively working on collaborative projects have rich knowledge to offer to researchers and vice versa. To further complicate this cause, it can be difficult to demonstrate the benefits of a collaborative approach in comparison to a single-sector approach, as there are many complicated variables that influence the the success or failure of collaborative initiatives. (For one example of this attempt, see our recent Research to Practice post, Does cross-sector collaboration really produce better results?)
As Success Boston continues to expand its work to assist low income youth from Boston's public schools, we hope the initiative will find ways to incorporate research activities into its program, enabling it to share its outcomes and lessons learned, communicate the value and legitimacy of intersector collaboration, and allow others to learn from, and potentially replicate, the initiative's success.