Aug 03 2015

City Energy Project drives forward cross-sector approaches to energy efficiency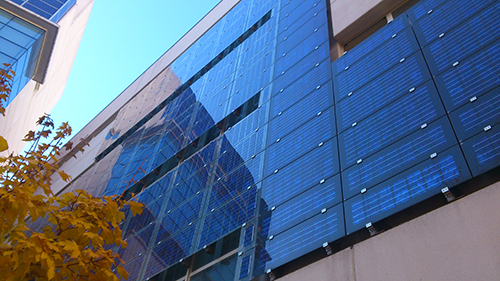 Intersector Project Executive Director Neil Britto is in Washington, D.C. today, meeting with the core team members of a ground-breaking initiative that leverages cross-sector collaboration to increase energy efficiency — the City Energy Project (CEP). CEP works in ten cities across the United States — Atlanta, Boston, Chicago, Denver, Houston, Kansas City, Mo., Los Angeles, Orlando, Philadelphia, and Salt Lake City — and targets large public and private sector buildings, which make up a disproportionate share of urban energy use and carbon pollution in cities, according to CEP. The building sector alone accounts for nearly 40 percent of total energy consumption in the United States, making it the single largest user of energy in the country. (In cities, that figure can climb to 60 or even 70 percent.)
CEP has cross-sector roots — It's a joint initiative of the Natural Resources Defense Council and the Institute for Market Transformation, and is supported by Bloomberg Philanthropies, Doris Duke Charitable Foundation, and The Kresge Foundation. In each of the ten cities in which it operates, CEP relies on local government, non-profit, and business sector partners to drive forward the work of increasing energy efficiency in buildings. The project works with local stakeholders on the ground to develop "a tailored set of policies and programs that will dramatically improve the energy performance of its building stock." The aim is for cities to lead by example by increasing the energy efficiency of public buildings and to catalyze similar private sector investments.
The City Energy Project works to accomplish these goals by:
Providing information about building energy use that will help owners and managers cut waste
Aligning financial incentives for energy efficiency
Ensuring that building systems function optimally
Encouraging leadership from universities, hospitals, and other major stakeholders

City Energy's work echoes the Environmental Defense Fund-driven cross-sector collaboration that led to NYC Clean Heat, a collaboration profiled in our case library. As is the case around the country, in New York, the energy used in buildings is a major source of pollution, accounting for about 75 percent of the city's overall greenhouse gas emissions. In 2007, soot emitted by New York City buildings burning residual fuel oil — No. 4 and No. 6 oils — caused more fine particulate pollution than all of the vehicles on the city's streets combined. To combat this, the New York City Department of Environmental Protection issued regulations requiring that buildings convert to cleaner fuels from heavy heating oil beginning in July 2012. But because of perceived market hurdles, the deadline for some of the dirty fuels stretched out to 2030.
To overcome these barriers, the City of New York, EDF, and other partners created the NYC Clean Heat program, which led to one of the fastest and most significant air quality improvements in New York City history. The campaign united action by government, utilities, banks, real estate leaders, and non-profits to help buildings convert their boilers to a range of cleaner options, including natural gas, ultra-low sulfur No. 2 oil, and biodiesel. NYC Clean Heat's collaborative efforts helped deliver dramatic improvements: a 69 percent reduction in sulfur levels, a 35 percent reduction in nickel levels, and a 23 percent reduction in soot levels in the city's air.