Aug 24 2015

Calling cross-sector leaders for the fellowship of a lifetime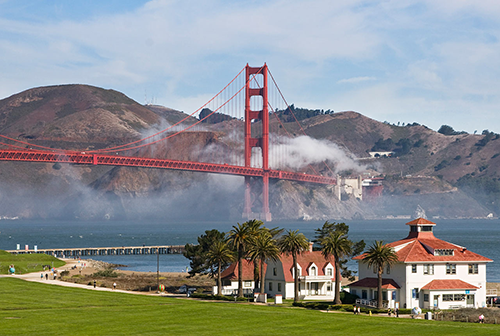 This is the first in a two-part series on the Presidio Cross Sector Leadership Fellows program, now accepting applications for its 2016 cohort. Stay tuned for a guest post from Alison Gold, Manager of Leadership Education at the Presidio Institute, with a more personal look at the fellowship and the need for training cross-sector leaders.
In the face of the complex social, economic, and environmental problems that confront our country, there is a need to inspire, train, and support leaders to work in new ways to solve those problems. Enter the Presidio Cross Sector Leadership Fellows program, which works to develop leaders who can collaborate across business, government, and non-profit sectors to drive change, and is now accepting applications for its 2016 cohort.
What is cross-sector leadership, exactly, and why does it need its own unique brand of training? Cross-sector leadership is the "work of building alliances of individuals working within and across sectors that together have a role in solving a problem and achieving a shared goal," according to Presidio. Its difficulty lies in facilitating the work of many diverse individuals and organizations — who are often separated by differing languages, values, and practices — in confronting challenges, adjusting values, and changing perspectives.
In Presidio's year-long, non-resident program, Fellows will develop individual leadership strengths, gain nine essential cross-sector leadership skills, and learn from the most innovative and effective models and practices in the field of cross-sector collaboration. The program includes:
Three, five-day, in-person learning experiences in San Francisco, Washington, D.C., and New York City
Coaching calls with a certified coach focused on each fellow's personal growth, success in the program, and success in their cross-sector work
A network of fellows, alumni, and faculty-practitioners who are working to solve some of the toughest social, economic, and environmental problems we face today

Is the Presidio CSL Fellowship a good fit for you or a colleague? CSL Fellows are mid- and late-career professionals working across the nation in business, non-profits, philanthropy, academia, and government. They bring a desire to learn and contribute, a passion for solving complex problems, and a desire to create public value no matter where they work. (Learn more about the 2015 cohort here.) If you're interested in further information, visit http://institute.presidio.gov/Involvement/Pages/How-to-Apply.aspx or consider participating in an information session with a past fellow.
September 1 at 3 p.m. EST / 12 p.m. PST with Jim Murray, Director, John Gardner Postgraduate Public Service Program, Stanford University
September 21 at 2 p.m. EST / 11 a.m. PST with Tulaine Montgomery, Partner, New Profit