May 09 2016

Business and government join forces for cybersecurity in Indiana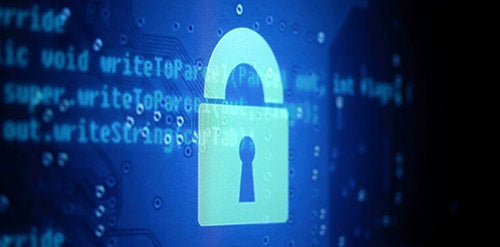 Cybersecurity is an increasingly important issue for public agencies across the country, with aspects of public service provision being conducted online, such as billing and flood control for water utilities. In Indiana, business and government partners are coming together to enhance the state's cybersecurity in the recently announced Indiana Executive Council on Cybersecurity (Cybersecurity Council).
The Cybersecurity Council will comprise 23 state and federal agencies and private organizations across the state. John Erickson, Director of Public Information for the Indiana Department of Homeland Security, shared with Government Technology that the private sector was keen to collaborate."They were very interested in partnership of this type," said Erickson, noting the interest of partners from fields with a clear stake in the issue of cybersecurity, including the financial sector, health care, transportation, education, research, transportation, and software developers.
The goals of the Cybersecurity Council include "formalizing strategic cybersecurity partnerships, strengthening best practices to protect information technology infrastructure, and further building and maintaining strong statewide cyber incident response capabilities," according to the Indiana Cybersecurity website. In addition to supporting the state's cybersecurity needs, the Cybersecurity Council will also work to improve economic aspects of Indiana residents' lives by creating jobs for cyber experts in both the public and private sectors. In a recent article, Indiana Secretary of Commerce Victor Smith highlights how the state's cross-sector efforts have produced an additional economic benefit — professional skills training: "We are witnessing increased collaboration between the private sector and Indiana's top universities as industry leaders work to develop new solutions while training tomorrow's innovators."
The Cybersecurity Council functions as an extension of the Indiana Sharing and Analysis Center (IN-ISAC), a public-private partnership and cross-sector data sharing pledge formed in 2015 that brings together the Indiana Office of Technology, Indiana Department of Homeland Security, Indiana National Guard, Indiana State Police, Purdue University, Indiana University, the Indiana Intelligence Fusion Center, Intel Security, and other partners.
The Cybersecurity Council will also work with a program called Crit-Ex to work with utility companies to simulate cyberattacks, countermeasures, and recovery, reports WBIW. This "will include helping facilitate this statewide sharing of information and resources by formalizing and fostering mutually beneficial collaboration between public and private organizations."
Sharing data is crucial to successful intersector approaches to complex public challenges, such as preventing and responding to cybersecurity issues. This practice speaks to a tool from The Intersector Project's Toolkit, Commit to Information Sharing. Requiring that partners share data relevant to the collaboration's efforts gives collaboration partners a more comprehensive understanding of the issue and builds trust among partners and in the collaborative process. The Cybersecurity Council's work with IN-ISAC and Crit-Ex are just two examples of this partnership's commitment to sharing data to enhance the state's cybersecurity.