Jan 17 2017

Bringing About Social Change with the Community Tool Box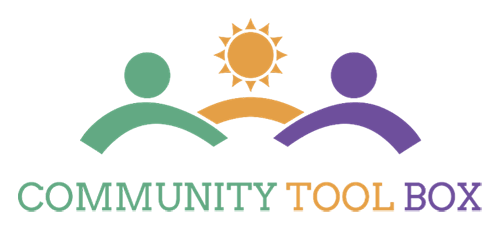 By Christina Holt, Community Tool Box
The Community Tool Box is a free, online resource for those working to build healthier communities and bring about social change. It offers thousands of pages of tips and tools for taking action in communities.
Want to learn about community assessment, planning, intervention, evaluation, advocacy, and other aspects of community practice? Then help yourself to over 300 educational modules and other free tools.
Under continuous development since 1994, the Community Tool Box is widely used in teaching, training, and technical support. Currently available in English, Spanish, and Arabic and with more than 5.7 million users annually, it has reached those working in over 230 countries around the world.
The vision behind the Community Tool Box is that people — locally and globally — are better prepared to work together to change conditions that affect their lives. Our mission is to promote community health and development by connecting people, ideas, and resources.

With the belief that people can change their communities for the better, and informed by disciplines including applied behavior analysis, public health, and community psychology, partners at the University of Kansas and collaborating organizations developed the Community Tool Box as a public service.
The Tool Box supports important initiatives with reach and impact; for instance, Healthy People 2020, County Health Rankings and Roadmaps, and Regional Offices of the World Health Organization (e.g., PAHO, AFRO). In fact, there are 13,000 inbound links to the Community Tool Box from other websites, a testament to its utility and value. Our goal is to enhance the reach, impact, and sustainability of this free resource in service of population health and health equity.
Some quotes from users:
"I'm using the Tool Box in all areas of community building and development. It's so awesome to have this much information in one place! Community Tool Box is a blessing! Mahalo (thank you)." – Puni Kekauoha Community health worker, Honolulu, Hawaii
"The Community Tool Box is a cornucopia of resources that I have used in many contexts. It is my first referral for colleagues and students who ask for a practical rendering of abstract concepts such as 'community development' or 'empowerment'. The stepwise packaging of the toolkit allows an easy entry point for academics, practitioners, and activists." – Ghazi Kayali, Instructor at the Faculty of Health Science of the University of Balamand, Lebanon
"The Community Tool Box is a unique and indispensable resource for anyone committed to social change. Its vast open-source network of materials provides much-needed support for grassroots community organizing in local and global contexts." – Simran Sethi Award-winning journalist, Top-10 Eco Hero, Ford Foundation Poynter Institute Fellow
Our fervent hope is that these tools can make it easier for people to take action to assure healthier and more just communities throughout the world.
Visit the Community Tool Box at ctb.ku.edu.
---
Christina M. Holt, MA, serves as the Associate Director for Community Tool Box Services at the KU Work Group for Health Promotion and Community Development. Christina specializes in capacity building for community change and improvement and supporting evaluation of community-based efforts. Christina holds a master's degree in Human Development (Child and Developmental Psychology) from the University of Kansas. She has served as a speaker and technical consultant for groups including the World Health Organization, World Bank, United Nations, Peace Corps, and the Institute of Medicine.