May 12 2014

Beyond Shovel-Ready: The Extent and Impact of U.S. Infrastructure Jobs
This report sheds new light on the widespread contributions that infrastructure jobs make to the nation's economy, including their importance at the metropolitan level. Since many of these jobs offer more equitable wages, require less formal education for entry, and are projected to grow over the next decade, they represent a key area of consideration for policymakers aiming to address the country's ongoing infrastructure and jobs deficit. — The Brookings Institution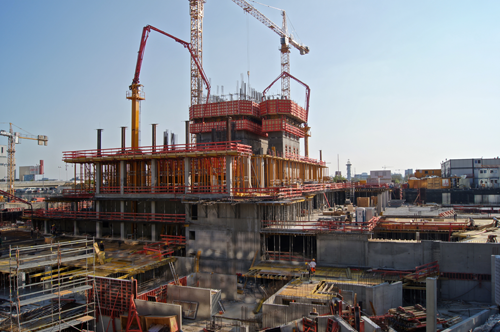 Employment and job creation are two of the most pressing issues in America right now, and span sectors in their effects. The Intersector Project's Chairman, Frank Weil, explored the relationship between intersector collaboration and job creation in this op-ed; the above study, just released by The Brookings Institution, adds a useful dimension to that relationship.
The study focuses on the increasing importance of infrastructure, both as an industry unto itself and as a component of national employment. Maintaining current infrastructure jobs and creating new ones, the study's authors posit, will have a wide-spread and positive effect on employment rates, the economy, and "managing the nations physical assets" – stewarding resources and protecting the environment. As they put it, "Although metropolitan areas are leading this charge—creating a variety of innovative partnerships, programs, and policies across the public and private sectors—millions of workers still sit on the sidelines struggling to find and fill the jobs that support all this activity. Stubbornly high unemployment not only wastes an enormous pool of talent, but also acts as a continual drag on spending and output, holding back new projects and investments in the country."
There is clear potential for intersector collaboration to foster infrastructure jobs, both directly (through technical education programs like P-TECH and Great Bay's ATAC), and indirectly (through projects requiring infrastructure design and maintenance, like Colton Crossing and the Florida Building Commission). The Brookings Institution's study is evidence of – and encouragement for – intersector collaboration as a means of job creation.