Apr 15 2015

An interview with Michael Grass of the new Route Fifty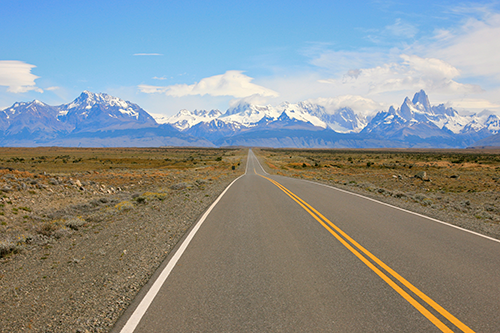 GovExec State & Local, GovExec's expansion into covering states, counties, and cities, is relaunching itself as Route Fifty. Last week, we had the opportunity to talk with Executive Editor Michael Grass about the new online publication. Building on the success of Government Executive's State & Local, Route Fifty will "connect the people and ideas that are advancing state and local government across America." In our interview, Michael told us Route Fifty will bring the "expertise that GovExec has developed over the years with management, best practices, performance within the public sector" to coverage that focuses exclusively on state and local news.
As a new brand, Route Fifty will be tailored for the needs of a more digital, mobile oriented audience. Its inaugural coverage series, "The Roadmap," features reporting on unique innovations occurring in cities along Route 50, from Sacramento, CA, to Arlington, VA.
We are thrilled to be a launch partner with Route Fifty as they undertake this new venture, along with International City/County Management Association (ICMA), National Association of State Technology Directors (NASTD), the National Association of Chief Information Officers (NASCIO), the National Association of State Procurement Officers (NASPO), the Association of Government Accountants (AGA), and the International Public Management Association for Human Resources (IPMA-HR).
For more on Route Fifty, "The Roadmap," and the role of collaboration in innovation, check out our interview with Michael below.
The Intersector Project: Why the name Route Fifty?
Michael Grass: Fifty obviously is a reference to the fifty states. The "route" aspect of that refers to the way to connect everyone who works in the state, county, and municipal public sector space across the fifty states.
The Intersector Project: Can you tell us a bit about "The Roadmap?"
Michael Grass: We decided to launch it as a way to build up interest in advance of our launch and as a way to show the types of stories that we will be doing on a regular basis. Roughly following the path of US 50…we did features in Sacramento, Colorado, the suburbs of Kansas City, Cincinnati, and Arlington, Virginia.
The Intersector Project: Why do you think that strong local coverage is important?
Michael Grass: Overall, when you look at the larger national media scape, it's no secret that there's been a huge decline in coverage of government on the state level and on the local level. That's how media economics have worked over the past decade or so, and that's unfortunate. We aren't a replacement for that local coverage that's gone away. We are very focused on a particular area of coverage…[and] have a great opportunity to really focus on some key aspects of public sector operations across the country. When you talk about public sector you aren't talking just specifically about the public sector, obviously. Government practitioners work with non-profit organizations; they work with companies and other entities within the private sector.
We want to be a platform for a lot of that discussion to come together. We're speaking to that audience of people who work within the state, county, and municipal government, but also anyone who's a stakeholder that works with those state and local governments…looking at it from the perspective of a non-profit organization, or a trade association, or a company, or someone in the tech sector, where they have an interest in what is going on and how governments operate and perform.
The Intersector Project: Why are partners important for Route Fifty's work?
Michael Grass: In part, we do have a huge country to cover. We wouldn't be able to do it without a lot of our partners…Look at the state, county, and municipal government space. You have so many, for lack of a better term, trade organizations. You have different practice groups…You have all these different groups that are focused on a particular aspect of state and the whole government. Obviously, they are speaking to their membership groups with their particular expertise. Sometimes those organizations have a lot of commonalities, and the challenges and problems that they're facing, and the solutions that they're looking for, but they might not necessarily be talking with one another… We can take a step back and look across the public sector space across the country and be a platform where common experiences can be shared; common issues can play out across jurisdictional boundaries. Those partner organizations are critically important for us to reach a wider audience, but also that wider audience is decentralized into their own little silos. Those partner organizations, they provide the avenues to reach a lot of those more specific audiences.