Mar 09 2015

Advancing the intersector: Questions from the American Society for Public Administration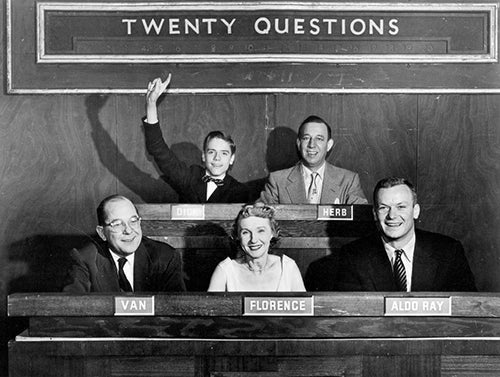 Hello from Chicago, where we are several days into a fascinating annual conference of the American Society for Public  Administration. We're intrigued and excited by the interest among researchers and practitioners alike in collaborative governance and similar collaborative frameworks, such as cross-sector collaboration and public-private partnerships.
Throughout the sessions we've attended this weekend, several questions have emerged that we hope researchers and practitioners will lend their expertise and experience to answering. They would go a long way toward advancing what we call "the intersector" – the space where government, business, and non-profit sectors share expertise, resources, and authority to address problems that cannot be solved by one sector alone
Questions to Advance the Intersector
From "The Public Sector: Will It Be Different 20 Years From Now and, If So, in What Ways and How Will Government Need to Respond?" which explored the future of public service and how practitioners will address current challenges, such as declining budgets and lower public trust in government:
How should public administration and public sector employee training programs change to reflect the increased expectation and necessity of working with other sectors?
From Innovation in Government: Why and How? which asked intriguing questions about how e-government influences citizen views of the role of government, where innovative ideas come from, and when shared services make (and do not make) sense.
What is or what can be the relationship between intersector collaboration and shared services? What can a framework for measuring the cost and benefits of shared services teach us about measuring the costs and benefits of intersector collaboration?
From Big City, Smart City, which looked closely at how municipalities are adopting and using open data portals.
How can open data enable cross-sector collaboration that creates public value?
From Exploring the Value of Public Value, which discussed the practical challenges to conceiving and practicing public value creation within the public sector.
How can practitioners from outside government work with public sector professionals to create public value? What are the incentive structures to increase collaboration among government, business, and non-profit sectors to create public value?
From Katrina's 10th Anniversary: Emergency Management Changes at the National, State, Parish, and Municipal Levels in New Orleans, which explored the lessons learned and unheeded from Hurricanes Katrina and Sandy.
How does intersector collaboration in communities affected by natural disasters increase or decrease in the years after disaster has struck? How can the collaborative environment among business, government, and the nonprofit sectors be sustained post emergency?
From Public Service Delivery in the Private and Non-Governmental Sectors, which explored case studies of cross-sector interactions, identified opportunities for collaboration in contract monitoring, and included a discussion on Empowerment Zones, now known as Promise Zones.
How can the engagement of the non-profit sectors improve government-business contracting through monitoring roles? How can the governing authorities of Promise Zones employ collaborative approaches with other sectors to improve outcomes?