Feb 11 2020

Research Briefing, September 2019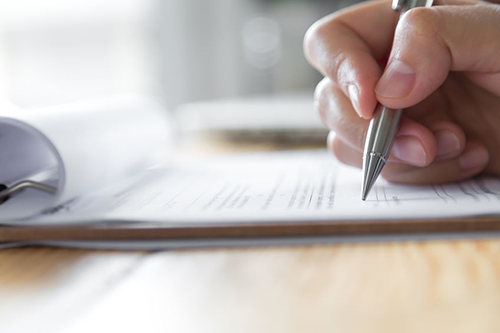 Each month, there is new, fascinating research emerging that provides practical insight into how the government, business, and non-profit sectors partner to address society's most pressing problems. To keep our readers up to date on this work, which comes from a variety of academic and non-academic sources, we compile a monthly briefing and publish it on our blog — for researchers who want to stay up to date on progress in the field of cross-sector collaboration and practitioners who are interested in how this research may be applicable to their work.
This month's briefing includes articles and reports about:
measuring public-private innovation partnerships,
cross-sector collaborations between mental health and drug services,
hybrid orchestration in multi-stakeholder innovation networks,
interorganizational collaboration in disaster recovery, and
pay-for-success feasibility in a pilot preschool program.
---
"
Innovative Outcomes in Public-Private Innovation Partnerships: A Systematic Review of Empirical Evidence and Current Challenges
,"
Public Management Review
, Lena Brogaard
Abstract: "Governments and businesses increasingly collaborate to innovate public services through public-private innovation partnerships (PPI), yet little is known about whether and how innovation is achieved. Based on a systematic review of thirty-three international studies, published between 2004 and 2018, this article shows that half of the PPIs examined resulted in innovation. The results from the review are integrated into an analytical framework that posits how nine structural, collaborative process and participant factors influence innovation in PPIs. Finally, the article calls for further research to develop consistent criteria for measuring innovation and more empirical studies to document innovative outcomes in PPIs."
---
"
What Should Guide Cross-sector Collaborations Between Mental Health and Alcohol and Other Drug Services? A Scoping Review
,"
Advances in Mental Health
, Minshall et al.
"Objectives: Recent workforce strategies require mental health workers to collaborate across sectors. This scoping review aims to identify the theoretical principles (e.g. frameworks, models, strategies) that inform the implementation of cross-sector initiatives on a workforce level, with an emphasis on the role of leadership."
"Discussion: Existing models of cross-sector collaboration often fail to address factors important to mental health and alcohol and other drug service delivery (e.g. recovery, consumer and carer participation). Future models should emphasise workforce development, including the emerging role of the lived experience workforce."
---
"
Hybrid Orchestration in Multi-stakeholder Innovation Networks: Practices of Mobilizing Multiple, Diverse Stakeholders Across Organizational Boundaries
,"
Organization Studies
, Charlotte Reypens, Annouk Lievens, and Vera Blazevic
Abstract: "The prominence of inter-organizational networks for innovation raises questions about how to support collaboration between multiple, diverse stakeholders. We focus on network orchestration and examine the practices that support orchestrators in dealing with the challenges brought by the number and diversity of stakeholders. Using qualitative, longitudinal data from an innovation network of 57 stakeholders, we identify three types of orchestration practices — connecting, facilitating and governing — and observe how they underlie innovation trajectories over time, each supporting the achievement of distinct network outcomes. Within and across trajectories, we observe how orchestrators rely on hybrid orchestration: they switch between dominating and consensus-based orchestration modes, in response to emergent network challenges. By switching between modes, orchestrators address the complexities of simultaneously and temporally dealing with a large number and diversity of stakeholders. With these findings, we present a toolbox of practices for network orchestrators to address distinct challenges in different types of networks and underscore that network research should consider the plurality of networks, rather than treat them as universalistic. Orchestrators play a key role in managing this plurality: they act as environmental scanners who address emergent network challenges through hybrid orchestration. This realization opens new avenues for network research, for example, relating to the skills and capabilities of orchestrators."
---
"
Nonprofit and Public Sector Interorganizational Collaboration in Disaster Recovery: Lessons from the Field
,"
Nonprofit Management and Leadership
, Steven Curnin and Danielle O'Hara
Abstract: "Recent disasters have identified that interorganizational collaboration is often fraught with complexity. This article explores interorganizational collaboration in the nonprofit and public sectors during the disaster recovery efforts after a catastrophic flooding event. Based on a series of in‐depth interviews with practitioners involved in the recovery following a flooding event, the findings offer insights into the barriers and mechanisms used to facilitate collaboration. In disaster recovery, collaboration is reliant on established interorganizational structures and trusting relationships. Role clarity is the link between these two characteristics, and this article posits the association between this and the concept of swift trust to facilitate collaboration. Theoretically, this article extends an existing multidimensional model of collaboration into the context of emergency management. Importantly, it also offers a tangible output for industry in the form of an aide‐mémoire for collaborating in disaster recovery."
---
"
Pay‐for‐Success Development in the United States: Feasible or Failing to Launch?
,"
Public Administration Review
, Carolyn J. Heinrich and Sarah E. Kabourek
Abstract: "Social impact bonds, known as pay‐for‐success (PFS) initiatives in the United States, have attracted attention as a novel strategy for financing and providing preventive services to the most vulnerable populations. This article provides an exploratory qualitative analysis of the Preschool PFS Feasibility Pilot grant applications and projects initiated by the U.S. Department of Education to encourage state and local exploration of PFS for implementing high‐quality preschool programs. Drawing on the public administration evidence base that informs PFS design, the authors examine the feasibility pilots' features and investigate why grant applicants saw PFS as a promising strategy for achieving their preschool program goals. The challenges encountered, lessons learned, and perceived viability of fully executed PFS preschool programs are also discussed. Findings show that few projects are advancing toward formal PFS arrangements, with many struggling to overcome constrained capacities, structural and political barriers, and inherent incentives to minimize risk and loss."
---

Other recently released research on cross-sector collaboration: